YOUR FIRST VISIT AT FYZICAL Annapolis
Welcome to FYZICAL Annapolis! Your evaluation will be 40 minutes. You will meet with your therapist and a treatment plan will be established, specific to your needs, so that you may meet your physical therapy goals. Each of your following appointments will be 40 minutes. Your referring doctor or primary care provider and therapist will determine how many times a week you will need to attend therapy. You should arrive 20 minutes prior to your appointment time, so that our Client Care Specialist can organize your paperwork and make the necessary copies of your insurance cards and photo ID.
WHAT YOU NEED TO BRING:
Insurance card(s)
Driver's License
Prescription or order from your physician for therapy services
WHAT YOU WILL NEED TO WEAR:
Loose, comfortable clothing
Bring or wear appropriate shoes for exercising (tennis shoes or secure flats preferred)
PAYMENT:
Copayment is due at the time of each service
The Client Care Specialist will advise you of your financial responsibility on your first visit, if not before
We accept cash, checks, debit cards, VISA, MASTERCARD, AMERICAN EXPRESS and DISCOVER
We are unable to accept CareCredit at this time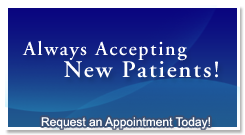 DO WE ACCEPT MEDICARE?
Yes, we are a Medicare provider. Medicare covers 80% of physical therapy services. The remaining 20% is the patient's responsibility unless you have a supplemental insurance. As a courtesy we bill all primary and secondary insurances. Currently, there is a Medicare threshold in place for outpatient therapy services per calendar year. To be covered by Medicare, therapy must be determined as medically necessary by your therapist and physician. Therapy may extend past the Medicare annual threshold, only if medically necessary.
DO WE ACCEPT PRIVATE INSURANCE?
We will accept private insurance and bill as a courtesy to our patients. We do not accept KAISER, Worker's Compensation or Motor Vehicle Insurance claims. We participate with most health insurance plans; however it is very important to call for benefits prior to attending therapy to ensure that services will be covered. We will call to verify your benefits for you.
HOW DO I KNOW WHAT MY INSURANCE WILL COVER?
As a courtesy to our patients we will call to verify your benefits for therapy services. Please remember that a verification of benefits IS NOT a guarantee of payment. We are often quoted incorrect information and can only relay what we are told by your insurance company. It is always a good idea for you to call to verify this information.
DO I NEED A PRESCRIPTION OR REFERRAL FROM MY DOCTOR?
Maryland is a Direct Access state for physical therapy. All Medicare patients require a signed plan of care or prescription for therapy services. This must be obtained within 30 days of your initial evaluation and our office staff can assist you with this if needed. Prescriptions are valid for 30 days following the date of the script. Private insurance companies may or may not require that you obtain a prescription or order. Some require a direct referral from your primary care physician (PCP). In all cases, it is important to call to verify this information with your insurance prior to starting treatment.
WILL I SEE THE SAME THERAPIST EVERY TIME?
You will see the same two providers during your time in physical therapy. We will make every attempt to schedule you with your preferred provider, as the schedule permits. All our physical therapists and physical therapist assistants are licensed, highly trained, and enjoy providing you with the best possible care!