Massage Therapy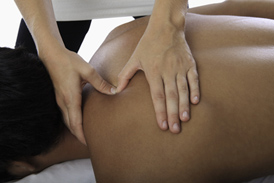 Massage Therapy Services
Massage Therapy is the manipulation of the soft tissues of the body with the purpose of treating an injury or optimizing the state or condition of the body. Ther therapists at Fyzical Therapy & Balance Centers are trained in both Swedish Massage and Cranio-Sacral Therapy to allow for a dynamic spectrum of treatment possibilities.
The ancient modality of massage has been used since the dawn of mankind and has a wide range of applications. Just some of our services are listed below:
Acute & Chronic injury treatment

Pain Management

Sports Medicine injuries and Performance enhancement

Motor Vehicle Accident Trauma

Personal Injury Cases, Labor & Industry Claims

Anxiety

TMJ Dysfunctions including Dental Surgery Trauma

Headaches and Migraines

Post-Concussion Cranial Treatment

Tinnitus

Insomnia

Mindfulness and Mental Acuity Enhancement

Spinal Dysfunctions in the Neck, Mid and Low Back

Shoulder injury and Post Surgery Recovery

Plantar Fasciitis

Sciatica

Knee injury and Post Surgery Recovery

Neurological Disorders, Stroke and Palsy

Vocal Therapy

Relaxation and Wellness Enhancement
There is no condition that cannot be improved. Upon meeting our skilled therapists, we create a tailored rteatment plan that is applicable to the speific needs of the client. We then employ every applicable tool available to acieve the goals set forth by the client and their refering physician.