Pediatric Occupational Therapy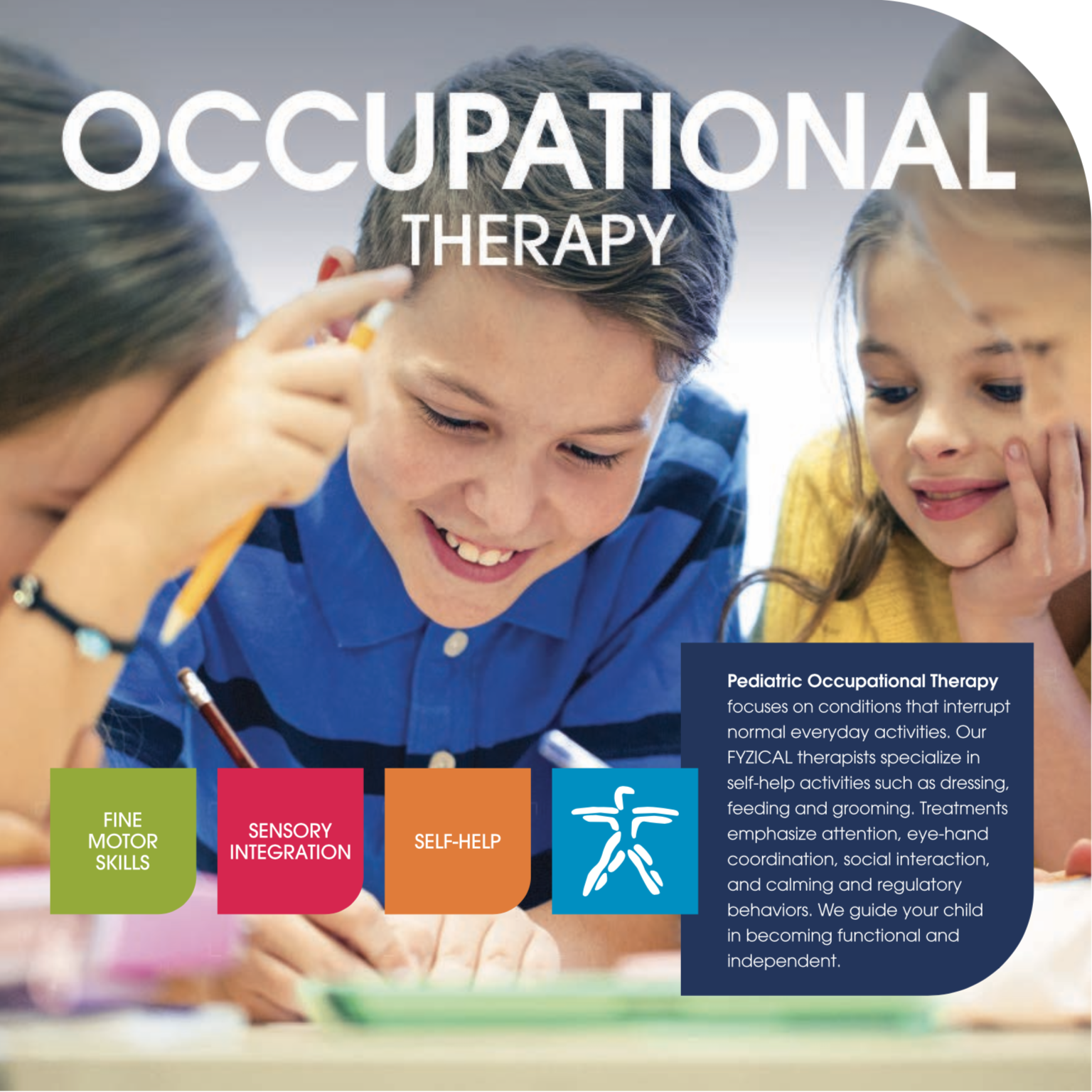 All three of our FYZICAL East Lansing, Delta & DeWitt clinics offer comprehensive Pediatric Occupational Therapy as well as:
Our Pediatric Occupational Therapists can identify and treat difficulties that interfere with a child's ability to perform functional daily living skills, academic skills, and peer activities. The evaluation consists of a parent interview, standardized testing, informal assessment, and play-based interaction to determine the child's current fine motor, visual perceptual, and sensory-motor abilities. Treatment sessions are individualized and focused on improving fine motor skills, handwriting, body awareness, attention/focus, arousal level, sensory processing, and self-help. Home exercise programs are also provided to promote carryover of skills.
Motor & Sensory Conditions Treated:
Fine motor challenges
Sensory processing challenges
Autism Spectrum Disorders
Congenital disorders (e.g., Down Syndrome, Cerebral Palsy)
Orthopedic conditions and upper extremity problems/disorders
Upper extremity orthotic fabrication and fitting
Handwriting delays
Visual-motor/perceptual delays
Developmental delays
Feeding disorders
Generalized weakness