Balance Center Coming to Forest Grove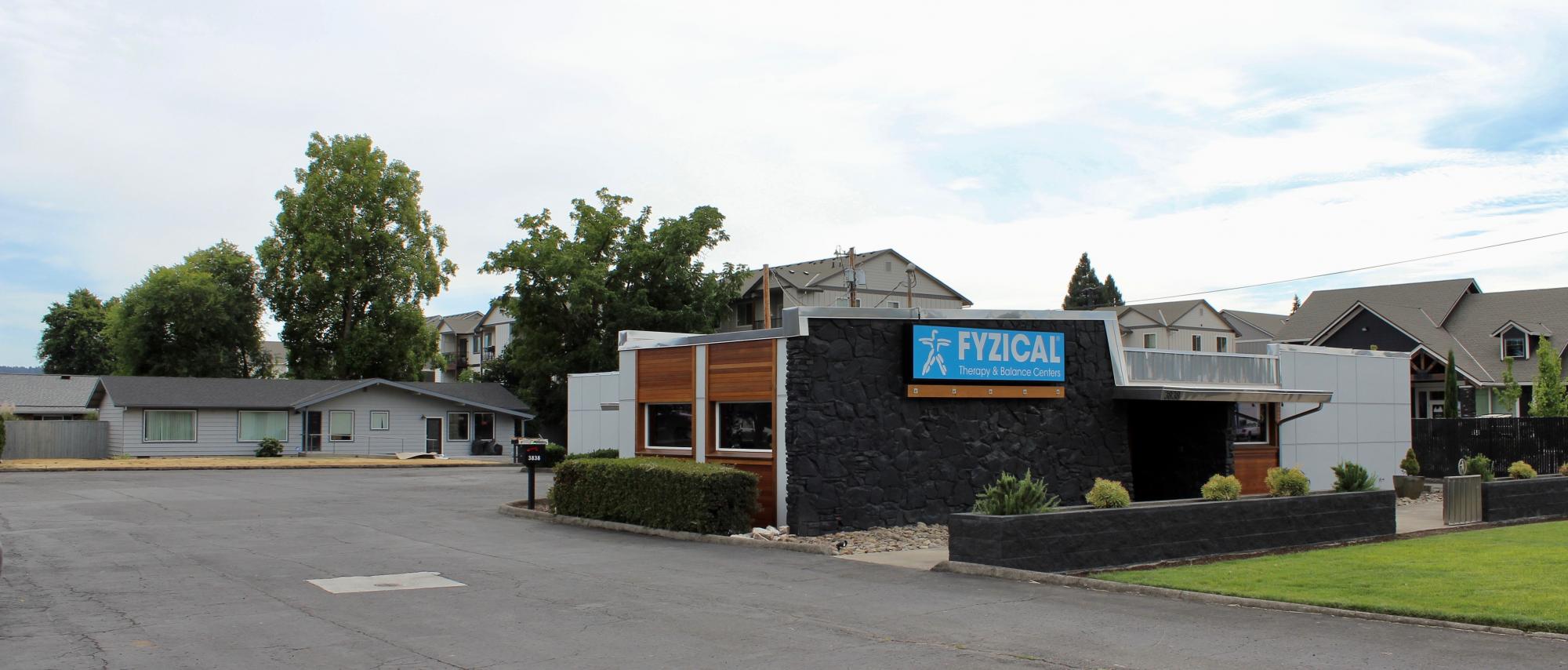 August 27, 2020
We're Building This For You!
At Fyzical Therapy and Balance Centers – Forest Grove, we love our community and want to bring the best care to our part of Oregon. And that means we are expanding our space and training so we can better treat you for balance or dizziness issues.
Aaron Frye, PT and owner, wants to "provide an opportunity to help people who aren't getting helped — those with dizziness or balance problems." Aaron recognizes that there is a gap in care for people who wake up with dizziness or are having problems with balance that are more difficult to treat. His vision is to create a specialty center like no other in the area. "I'm excited and proud that we can do this for Forest Grove and the surrounding area."
We would love to see you there when it opens in the coming months. Until then, we're excited and want to tell you a little more about what we have planned.

Who Benefits from a Balance Center?
Whether you just had a knee replacement and you're working your way back to your golf game, or you woke up with the room spinning and your doctor said it's an inner ear problem, we can help you. Some symptoms you might have:
dizziness, lightheadedness, or vertigo
motion sensitive, sea sickness, car sickness
concussion with balance, dizziness or visual complaints
unsteadiness, whether mild or severe
If you want to learn more about symptoms of dizziness and vestibular issues, click here.

Specialty Equipment Coming Soon
The most exciting thing is the new equipment we're bringing in to help determine your specific needs and give you the best and safest treatment. Here's what's coming:
Solo-Step: Afraid of falling during treatment? This ceiling-mounted harness system will keep you from falling so that you feel safe while challenging yourself.
Video Goggles: These are a fun set of goggles with a camera inside that will be looking closely at your eyes during testing. The therapist will be able better diagnose the cause of your dizziness and design the right treatment just for you.
Virtual Reality Goggles and Balance Platform: This state of the art device helps us design a challenge to meet your exact needs. Since we all use our vision and the feeling from our feet to help us balance, we can use this device to challenge these areas and maximize your progress. Wait til you see it!
Private treatment rooms and a comfortable training space.
Sometimes other testing like an MRI or an xray would be helpful and we'll work with your doctor to try to get what you need.

Our Therapists Have Specialty Training
All physical therapists get basic instruction in assessing and treating balance and dizziness in their schooling, but the staff at FYZICAL-Forest Grove go beyond. Our therapists take specialty courses for advanced knowledge and skills and have the support of the FYZICAL franchise for further insight on the latest research and training. We're doing it for you!

How do you get started?
Well, hang on. I know you're as excited as we are, but we haven't finished building it yet. But when it's ready, it'll work the same as with our other physical therapy appointments.
It's not a bad idea to discuss your dizziness and balance complaints with your doctor, particularly if they are new symptoms for you. Your provider can send us your information with a referral and we'll call you to set up an appointment.
Or you can call us directly and we'll guide you from there.

When will the balance center be ready?
If you've ever had a home bathroom remodel go from a weekend project to an 8 week test of patience, then you understand these things aren't always predictable. But we're aiming for opening some time this fall. Follow us on Facebook, Twitter or Instagram to stay up to date on our progress.
— Beth Jennings, PT is a physical therapist and freelance writer