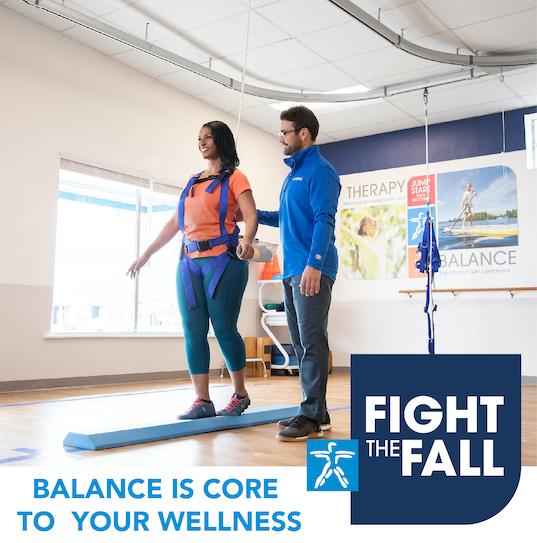 Welcome to FYZICAL of North Dakota
FIGHT THE FALL - ALWAYS OFFERING FREE FALL SCREENINGS!
FYZICAL Therapy & Balance Centers of North Dakota are unlike any therapy clinic you've been to before. At FYZICAL of Bismarck, our highly skilled, compassionate team of physical therapists are 100% focused on achieving optimal health and wellness for you so you can get back to living the life you enjoy.
Unlike other therapy clinics, you will receive a specific program designed uniquely for you. NO 'one program fits all' here. There is NO other you!
Locally founded as Advanced Physical Therapy in 2009, our mission is to be the premiere provider of physical therapy in North Dakota. Our goal is to provide the highest quality of care while maintaining a safe and friendly environment to help patients return to optimal function. We treat a wide variety of vestibular, orthopedic and neuromuscular impairments. Since these impairments present in a variety of ways, we believe in a comprehensive treatment method for maximizing success in rehabilitation and helping each patient meet their individual goals.
FYZICAL® Therapy Services