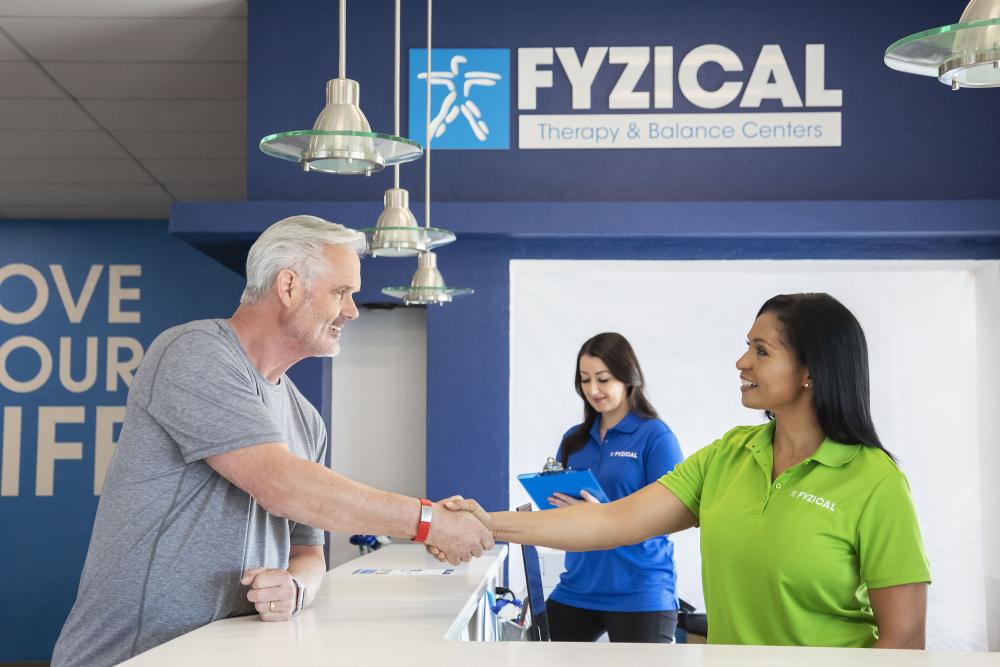 Welcome to FYZICAL Jersey City Heights
FYZICAL is unlike any therapy clinic you've been to before. At FYZICAL, our highly skilled, compassionate team of physical therapists, audiologists and hearing aid specialists are 100% focused on you achieving optimal health and wellness to help you get back to living the life you enjoy. Unlike other therapy and audiologist clinics, you will receive a specific program designed uniquely for you. At FYZICAL, NO 'one program fits all.' There is NO other you!
At FYZICAL, not only will we fix what is broken, but through our comprehensive programs you will discover how to achieve the pinnacle of healthy living, expand your boundaries and feel better. You will receive hands-on physical therapy and audiologist treatments from our friendly, caring health experts during one-on-one sessions.
It's time to get FYZICAL if:
You need to heal an orthopedic problem or sports injury
You have hearing loss
You have vertigo, dizziness and prone to falls
You are looking for hearing aids
You have been in an auto accident or injured on the job
You just want to feel better and move better
You want to prevent injury
You want to overcome a balance disorder or neurological condition
You want to improve your strength, endurance and physical conditioning
you are simply tired of living in pain
Hearing loss can be caused by many factors such as exposure to loud noises, illness and injury. To determine the proper form of treatment, a full hearing evaluation from a certified audiologist must be performed. The audiologists at FYZICAL Therapy & Balance Centers are experienced at identifying, diagnosing and treating all types of hearing disorders in patients of all ages.
An audiology work-up is part of the FYZICAL's protocol for balance and dizziness testing. Hearing evaluations can lend valuable information in the assessment of a patient's balance and disequilibrium problems.
If you are experiencing signs of hearing loss, we encourage you to call us today to schedule a comprehensive evaluation with our audiologist!
Whatever ailment brings you to FYZICAL, our physical therapists, audiologists and hearing aid specialists can help restore your mobility, decrease your aches and pains, ensure your independence and help you love your life - without the need for surgery or prescription medications! FYZICAL offers a multitude of physical therapy and audiology services in addition to the premier medically prescribed PT directed fitness program in Jersey City. FYZICAL will help you get better and love your life again. Experience the Fyzical difference today
FYZICAL® Therapy Services