Personal Training
These programs are geared towards maximizing performance for those who are active, or would like to increase their activity level, and who are working towards particular goals as a part of their exercise regimen. We teach these clients how to become faster and stronger and to increase flexibility and agility while simultaneously preventing injury.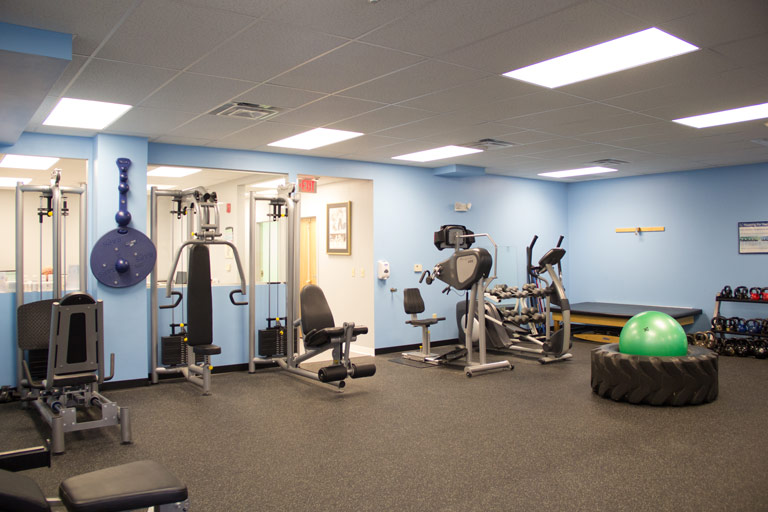 Improve Speed, Strength, and Agility
Our physical therapists work one-on-one with high-performance clients to provide the proper foundation and training that make people stronger and more capable, while reducing the chance of injury. We know what factors cause injury, and we know how to prevent it. Our customized exercise regimen and wellness consulting is tailored to propel athletes and those who want to take their fitness goals to the next level without damaging their bodies.
For example, we work with people who want to:
Build endurance and speed to run a marathon or participate in a triathlon
Train muscles that work together to deliver a lightning-fast pitch
Develop a more effective golf swing
Improve swimming strokes and overall mobility
We offer comprehensive programs for athletes, runners, and swimmers.
FYZICAL McMurray is a Titleist® Performance Institute Certified facility, which means that we provide the highest quality golf-specific training right here in the Pittsburgh area. As a Titleist® facility, we have been trained to understand the relationship between your fitness level, flexibility, and strength, and how they can be used to improve your performance on the golf course.
In addition to being Titleist Certified, Cliff Milowicki is a certified USA Hockey coach and a certified weight trainer with a wealth of experience working with baseball players, football players, and marathon runners.
Todd Exley offers soccer specific rehab and personal training services. Todd has over 35 years of experience as a player and a coach. He has worked as a Certified Athletic Trainer for the Duquesne University Men's Soccer Team and also served as the Physical Therapist and Assistant Athletic Trainer for DC United of Major League Soccer. He currently coaches in the Peters Township Soccer Association as a Travel and Recreational Coach.