Under Water Treadmills
Land or Underwater Treadmill for Knee Osteoarthritis?
Underwater Treadmill Exercise as a Potential Treatment for Adults With Osteoarthritis
According to the Center for Disease Control and Prevention osteoarthritis affects over 30 million people in the US. Aquatic therapy is one of many tools physical therapists can use to treat patients with orthopedic and neurological conditions. From an orthopedic physical therapy perspective, excellent results can be achieved with patients with fibromyalgia, arthritis, osteoarthritis, chronic low back pain and post surgical rehabilitation.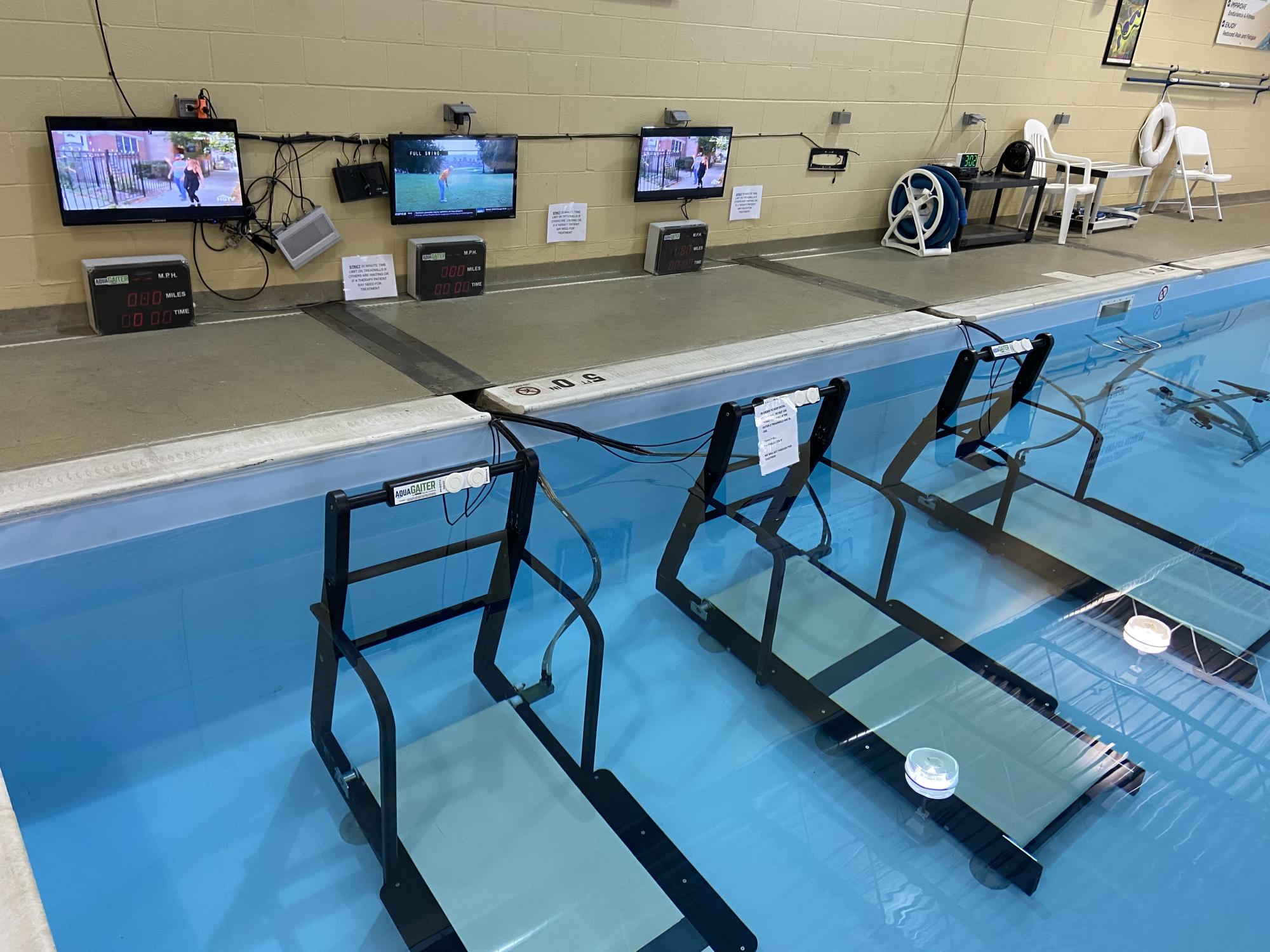 A 2010 research study by the University of Utah showed that adults that walk on an underwater treadmill have similar energy expenditure but less joint pain compared to walking on a land treadmill. The subject's perceived joint pain was less following aquatic exercise vs land exercise. The authors theorized that the "mechanism for this reduced pain is unknown but may be related to aquatic factors such as buoyancy, hydrostatic pressure, and temperature". Additionally, the authors utilized the TUG (time up and go test) to assess basic mobility and balance and found an improvement in test scores after aquatic exercise vs land exercise. While not all aquatic therapy facilities have an underwater treadmill, patients with osteoarthritis can work on their strength, flexibility, balance, endurance and overall function with less pain through walking in a therapeutic pool along with performing specific stretching, ROM, balance and strengthening exercises prescribed by a physical therapist.
FYZICAL Therapy and Balance Centers in Mechanicsburg can assist patients with osteoarthritis improve their fitness, function, and mobility with less pain with the underwater treadmills in our therapeutic pool.
There are other conditions that can benefit from walking on an underwater treadmill.
Call (717) 591-3000 for more information.
Denning, William E.; Bressel, Eadric; and Dolny, Dennis G. (2010) "Underwater Treadmill Exercise as a Potential Treatment for Adults With Osteoarthritis," International Journal of Aquatic Research and Education: Vol. 4 : No. 1 , Article 9. DOI: 10.25035/ijare.04.01.09