Sports Rehabilitation
Sports Rehabilitation in Mechanicsburg, PA
Whether you're a competitive athlete or a weekend warrior, it's frustrating when an injury keeps you from the activities you love. Physical therapists at FYZICAL Therapy & Balance Centers - Mechanicsburg understand how important it is to get back to your sport as quickly and safely as possible.
Common Sports injuries in physical therapy
Our sports rehabilitation & physical therapy services have helped thousands of clients recover from sports injuries and reclaim their lifestyles. Some of the most common injuries we see and treat include:
Sprains and muscle strains;
Post-surgical injuries;
Tendon and ligament injuries;
Shoulder and elbow injuries;
Foot and ankle injuries;
Back and neck injuries;
Overuse injuries.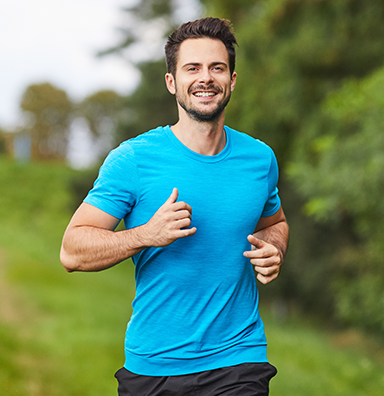 After a comprehensive evaluation, therapists will develop a sports rehabilitation treatment plan including hands-on care and functional exercises designed to:
Alleviate your pain;
Correct biomechanical imbalances;
Increase core stability / strength / power;
Improve range of motion;
Include sport-specific exercises and drills;
Build endurance;
Prevent re-injury;
Educate via biofeedback studies for outcome enhancement;
Restore function to pre-injury levels.
Not only do we help you heal and hasten your recovery, but we go the extra mile to teach you how to minimize your risk of re-injury. Many sports injuries result from overuse, lack of rest, improper warm-up, or poor conditioning. Our physical therapists will address these issues with you, show you proper body mechanics and suggest appropriate stretching, strengthening and conditioning exercises for you.
Get the proper sports rehabilitation here at FYZICAL Therapy & Balance Centers in Mechanicsburg.
Schedule an appointment to meet with one of our physical therapists. Without the proper rehabilitation, a sports injury can lead to long-term chronic pain.
You can also call our Mercury Drive location at 717-591-3000 or our Carlisle Pike location at 717-590-7215 or you can fill out this form to contact us.