Nutritional Support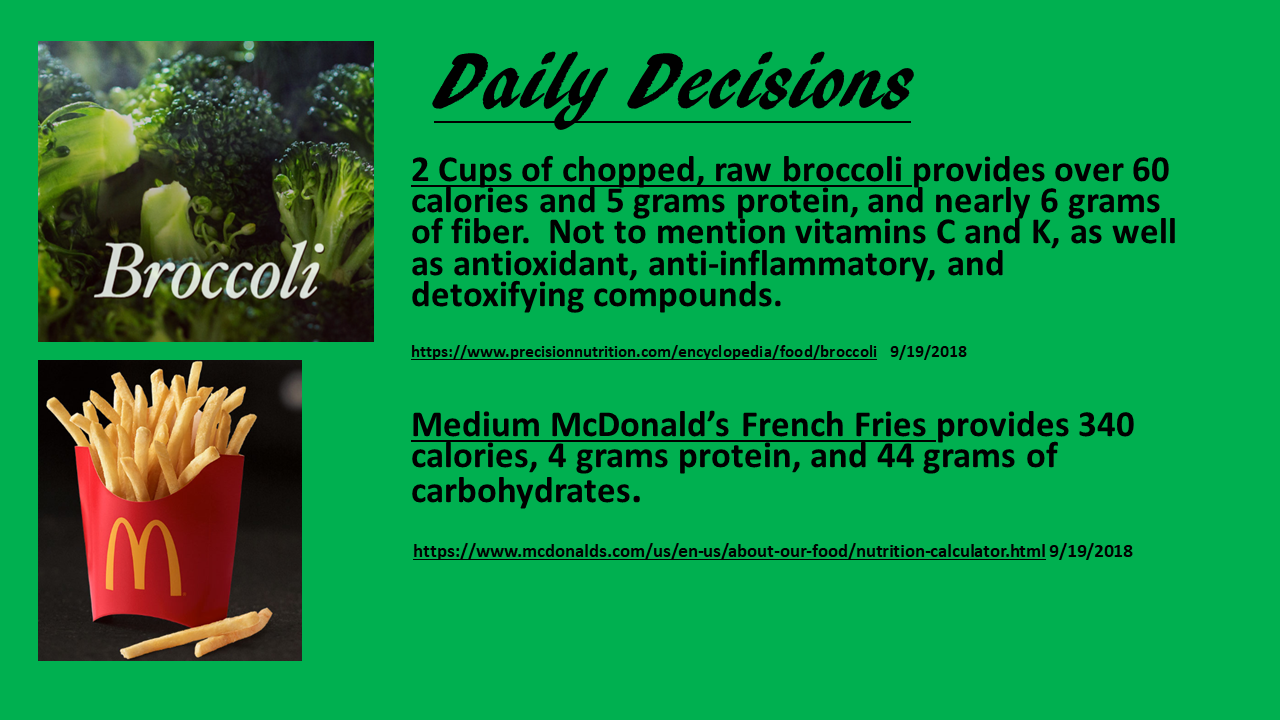 Hello there! Have we got your attention? Fabulous!
Our above graphic is a great introduction to the type of support we encourage toward others, when it comes to nutrition. You see, there is so much that a good nutritional intake can do for you. However, our closest friends and family, and local communities, can potentially play a large part in our individual beliefs. So we like to talk with our members about one of our favorite concepts, Daily Decisions.
You see, multiple times per day, we are presented with decisions. While one decision in and of itself may not make a dramatic change one way or another, each decision is an opportunity to build on a larger goal. So focus on those moments, those smaller decisions, and do not worry about the larger matter. If you can succeed in smaller, daily decisions, the larger goals will fall in place.

Hi, I'm Tom Burns. I am FYZICAL Fitness' Precision Nutrition Level 2 Certified Coach. The purpose of this page is to provide perspective around food, and how the foods you choose effect how your body will operate. We are not here to make any specific diet recommendations, or to state that certain foods or diets will cure any illnesses.
The following articles highlight some of the key nutritional contents of many common Superfoods. I will continue adding more content to this page as we move forward. I hope you find this initial information helpful and beneficial.