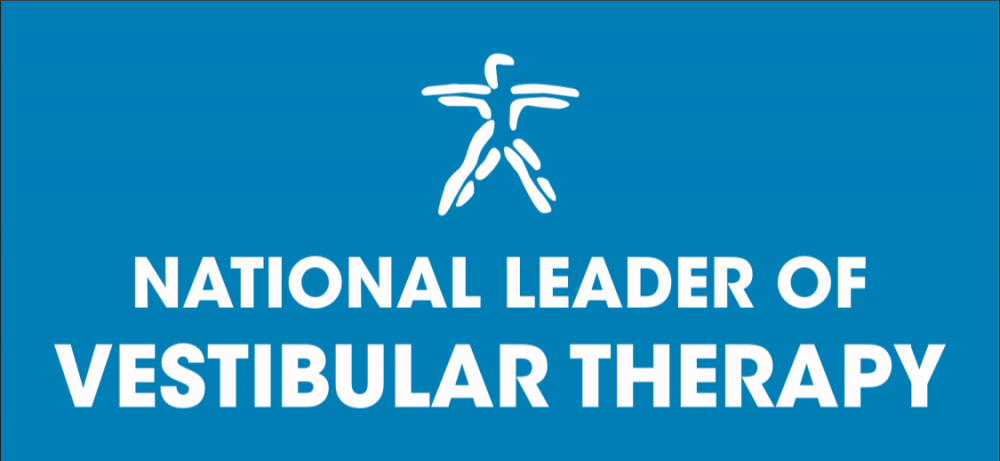 Welcome to FYZICAL Paoli
While FYZICAL is National Leader of Vestibular Therapy, at FYZICAL Therapy & Balance Centers - Paoli we treat all orthopedic, neurologic, balance and vestibular disorders one-on-one for the entire session.
We are located in Paoli, PA within Chester County and serve the residents of all surrounding communities such as Devon, Malvern, Frazer, Berwyn, Strafford, Wayne, and Radnor.
Same Day Appointments are available. Call now 610-647-1729
Call us to schedule in-person or TeleHealth visit.
COVID-19
Your health and safety are our top priority. We are still open and taking all measures to keep our clients and environment safe so we can continue providing you the continuous care. This can be in one of two ways, in-person one at a time visits or by TeleHealth.
By following CDC guidelines and even more:
Only one patient and One therapist in the treatment space
No Overlapping patients between visits!

Providing masks to patients

Frequent and thorough hand washing throughout the day, and after each patient

Allowing time between patients to air the clinic, disinfect & sterilize all clinic surfaces with medical-grade disinfectants, wear masks and gloves

Both patients and staff are screened daily for symptoms of corona virus or illness before coming to the clinic.

Adhering to recommended social-distance practices when not delivering hands-on care

Providing the option of Telehealth and E-visits after the initial evaluation
Free Balance Assessments Everyday! Call us to schedule
Let's work together to prevent any falls in your future and/or help those who were injured to get their balance back.
FYZICAL Paoli, unlike any physical therapy clinic you've been to before. At FYZICAL Paoli, our highly skilled, compassionate team of physical therapists are 100% focused on achieving optimal health and wellness for you so you can get back to living the life you enjoy.
We are known for Patient First Clinic, we treat and educate our physical therapy patients while they receive the best therapy from a clinic that has state of the art diagnostic testing's that no other clinic can provide.
At FYZICAL Paoli you will receive a specific program designed uniquely for you. NO 'one program fits all' here. There is NO other you!
We take majority of the insurances.
FYZICAL SERVICES:
Physical Therapy Treatments
Vestibular Rehabilitation
Concussion Management
Balance Training
POTS/Dysautonomia
Chronic Pain Management
Orthopedic Injury Treatments, Pre/Post-Surgical
Stroke Rehabilitation
Neurological & Stroke Rehabilitation
Sports Injuries
TMJ Disorders
Pediatric, Adult, Geriatric Patients
Joint Replacements
Worker's Compensation Injuries
Motor Vehicle Injuries
Personal Injuries
Pain Pain Go Away, FYZICAL Paoli is on its way!
Some of Our Google Reviews
J.* * * * *
"I was referred by an Endocrinologist to FYZICAL, after I had had many months of therapy from a well-respected and renowned rehab center , but who were unable to help my problem of an ataxic gait. What a God-send!! with the one-on-one therapy, the use of halters to keep me from falling, and understanding of my particular problem, I am so much better now. I cannot thank them enough! All, from the owner to the therapist (thank you, Sam) are so friendly, kind, and thoughtful."
CK * * * * *
"The only wealth is health.' Everyone at FYZICAL embodies this quote on their wall. Talar, the owner, did all the insurance work, so I didn't have to deal with the hassle. When my secondary insurance put up a fight, she gave them the KO! As someone whose motivation to exercise is low, Sam pulled out all the stops to tailor a program to my needs and help me stick with it!! She was able to give me her full attention during all my appointments, as the standard is one person per appointment time. At the start, she gave me her email address and let me know that a line of communication is always open while I was there and even after I left. My mother visited, was given a little tour, and now she is excited to start here as well! Thanks to Talar and Sam for getting me closer to normalcy than I have been in a long time. I can't wait to come back for tea once the world is a little safer!!!"
BC * * * * *
"After a recent stroke I was told I needed physical therapy and I began a search for someone I would be comfortable with given my disposition. I was scared, confused and really in a poor mental state. As the stars aligned I found Sam. Her enthusiasm, encouragement, positive feedback, specialized knowledge and most of all sense of humor brought me back not only physically but mentally. I can't thank you enough."
AA * * * * *
"I went to FYZICAL Paoli for physical therapy for six weeks, the therapist was very professional, pleasant and knowledgeable. After I finished my sessions they gave me all the tools to continue. I recommend this facility to anyone who needs physical therapy."
MD * * * * *
"This place is the one to go to if you are in need of any type of physical therapy...Jessica not only works hard the whole time she is with you but you can tell her heart is in too! She genuinely cares about your pain and health. I've had PT a couple of times before and this one is the only one with complete attention and correct therapy."
LT * * * * *
"I attended about 3 months at Paoli FYZICAL, I was so happy from the customer service, the therapists, and the friendly environment. I would recommend this place with no hesitation."
Some of the communities we provide physical therapy services to:
Paoli PA
Phoenixville PA
Exton PA
Collegeville PA
West Chester PA
Berwyn PA
Wayne PA
Audubon PA
Royersford PA
Frazer PA
Chester Springs PA
FYZICAL® Therapy Services