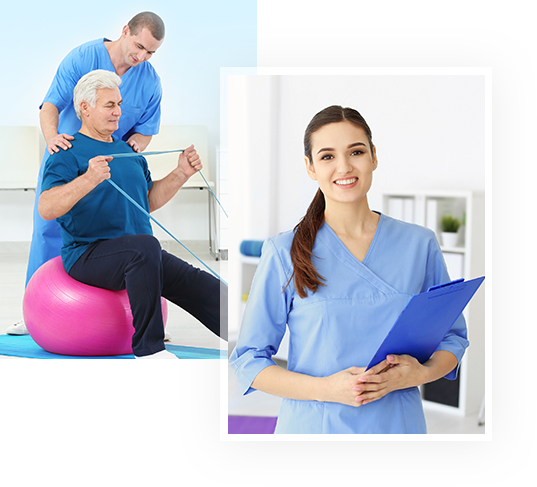 Fyzical Plainville COVID-19 PANDEMIC UPDATE

Due to the current Covid-19 Virus Pandemic, ENT Specialists will be changing its operations to improve safety for staff and patients in our practice.
– STARTING MARCH 23 2020 PLAINVILLE FYZICAL is TEMPORARILY SUSPENDING OPERATIONS Due to an abundance of caution and until further notice. (hearing aids, audiology, physical therapy/Fyzical, voice and allergy). If you do not receive a call from our office about a cancellation, you are welcome to call.
-OUR BROCKTON FACILITY IS OPEN FOR URGENT/ EMERGENT ENT VISITS
If you feel you have an urgent/ emergent ENT related issue, you can call the office at 508-588-8034 and speak with the medical assistant for a possible appointment. All requests will be reviewed by a physician for urgency prior to an appointment being scheduled.
– TELE-MEDICINE We will be starting tele-medicine services next week. Patients deemed appropriate for tele-medicine services by their ENT physician will be called next week to set up tele-medicine appointments. We will inform you of the IT requirements to enable tele-medicine with our office at that time.
-WE ARE HERE FOR YOU We apologize for any inconvenience or hardship this may cause our patients but our primary responsibilities is for the safety of our patients and staff. We are here for your ENT needs in these most extraordinary times. As always, please feel free to contact us to set up tele-medicine or an Emergency ENT Appointment.
Yours in Health!
The Doctors and Staff of ENT Specialists/Fyzical Plainville
Welcome to FYZICAL Plainville
Welcome to FYZICAL® Dizziness & Fall Prevention Centers at ENT Specialists, Inc.
We are happy to offer dizziness and fall prevention therapy services to our patients. At FYZICAL- Plainville, our goal is for all our patients to get back to doing what they love best by giving care that is individually focused on relieving dizzy symptoms, improving strength and increasing mobility and function. We treat all age groups.
Our center has state-of-the-art equipment including the Safety Overhead Support System (SOS). This system allows us to challenge our patients while eliminating the fear of falling. Our facility also utilizes NASA-level force plate technology to assess, train, and improve the balance system.
At FYZICAL, you will receive expert therapy treatments by our highly specialized vestibular rehabilitation therapists with specific individualized sessions focused on you.
Some of the Commonly Treated Conditions include:
Benign Paroxysmal Positional Vertigo (BPPV)
Vestibular rehabilitation (including inner ear problems)
Neurological and orthopedic issues
Your Evaluation
Your evaluation will be about one hour long. During the evaluation, we will look at the potential causes of dizziness, imbalance or mobility problems by reviewing your walking, strength, endurance, and balance.
We use state-of-the-art equipment including Computerized Dynamic Posturography to objectively measure balance and guide specific treatment plans. The results of the evaluation will specify the frequency and length of your recommended physical therapy treatment plan.
Your Treatment
Physical therapy treatment will be individualized and targeted toward your specific needs. Treatment may include balance training, gait training, endurance training, core stability, lower extremity strengthening, pain management, canalith repositioning maneuvers or visual training.
What makes our clinic different from others is our SOS systems which allow our patients to be safely secured into a harness for the duration of the treatment which permits us to challenge our patients in a safe manner and eliminates the fear of falling.
About Dizziness, Imbalance & Falls
Dizziness and vertigo problems can affect people of all ages. Symptoms can range from mild imbalance to a severe room spinning whirling sensation known as Benign Paroxysmal Positional Vertigo. Other conditions that can cause dizziness to include:
Peripheral vestibular dysfunction
Neurological disorders
Orthostatic hypotension
Anxiety
Headaches and Migraines
Balance and walking issues are common as we age due to our balance systems getting weaker. Problems can result from orthopedic conditions, neurological disorders, or injuries to the joints, muscles, and nerves.
Falls can lead to fractures and a loss of independence. You may notice it is harder to maintain your balance with various activities of daily life. Being less confident in your balance and walking ability can increase your risk for falls.
Concussion
Many concussions can result in dizziness and imbalance lasting for weeks to sometimes months after the injury. These symptoms can affect your ability to effectively return to school, work or sports.
We perform concussion baseline testing, post-injury testing and therapy treatment to help improve symptoms associated with Post-concussion syndrome.
Musculoskeletal Conditions
At FYZICAL our team is also experienced in evaluating and treating musculoskeletal pain and conditions including: osteoarthritis pain, low back and neck pains, hip and knee pain, ankle and foot pain, and many other conditions.
FYZICAL® Therapy Services