Telehealth
FYZICAL Therapy & Balance Centers Southeast South Dakota is now offering safe and convenient alternatives for patients to heal their injuries and treat their pain when in-person visits are not a practical options! From snow-days and flat tires to global pandemics, virtual visits are here to help you heal your injuries and eliminate your pain!
When you are unable to make it to your in-person appointment, we really miss you! Just as you enjoy coming to our clinics, we enjoy having you. Virtual visits will allow us to make progress and stay connected from afar. Just think of it like a call or video chat with a friend!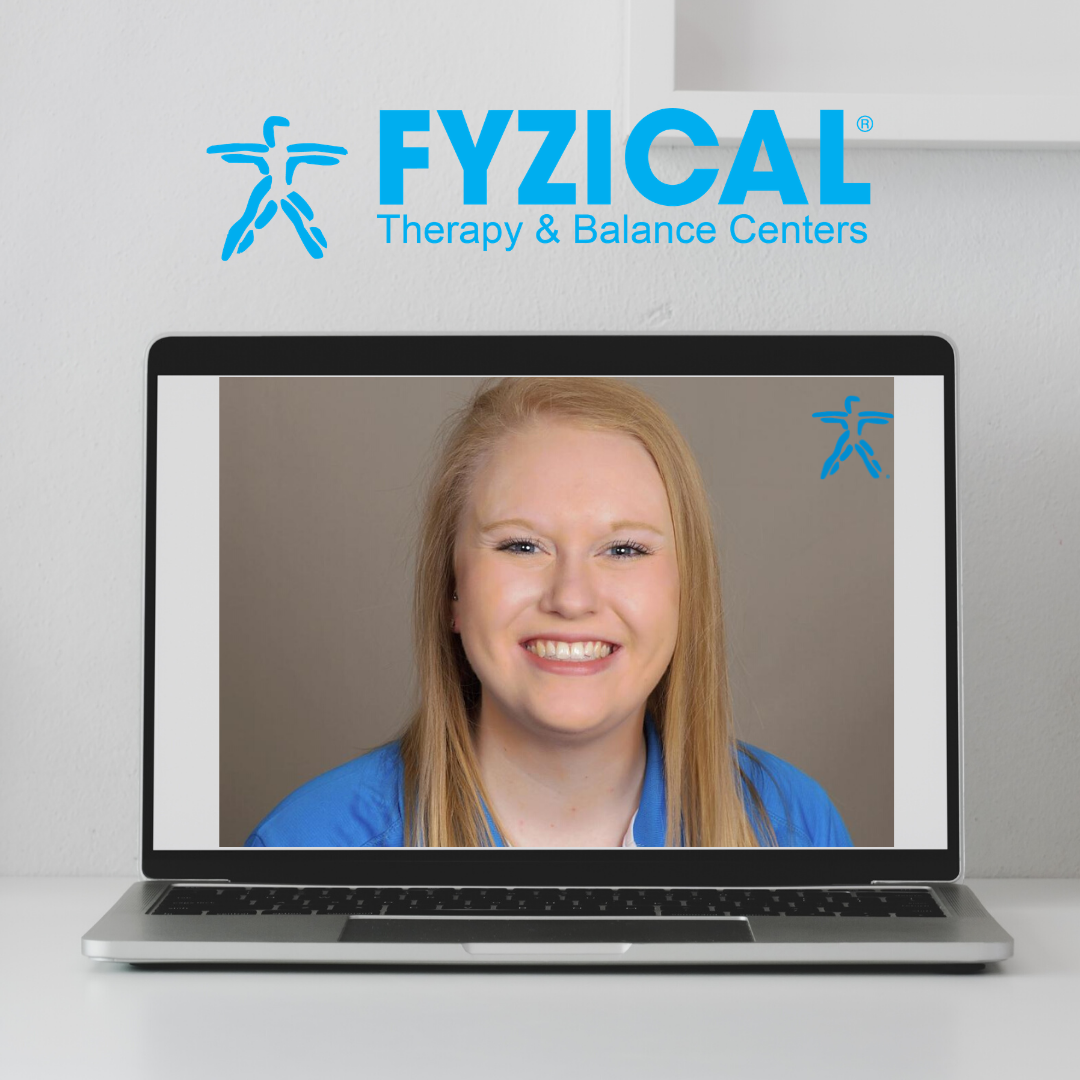 Your physical therapist is an expert in movement and musculoskeletal dysfunction. They will guide you through stretching, exercises, and potentially modalities that can improve your overall physical well-being.
Virtual physical therapy is going to require a slightly different focus during your physical therapy session. When you undergo a telehealth session for physical therapy, your physical therapist is not going to be able to lay their hands on you. Physical therapy is often focused on the use of manual therapy and the laying on of hands, when this is not possible you have to have a physical therapist who is an expert in treating your condition.
Below you can see the answers to some common questions surrounding virtual visits.
Scroll down for common questions...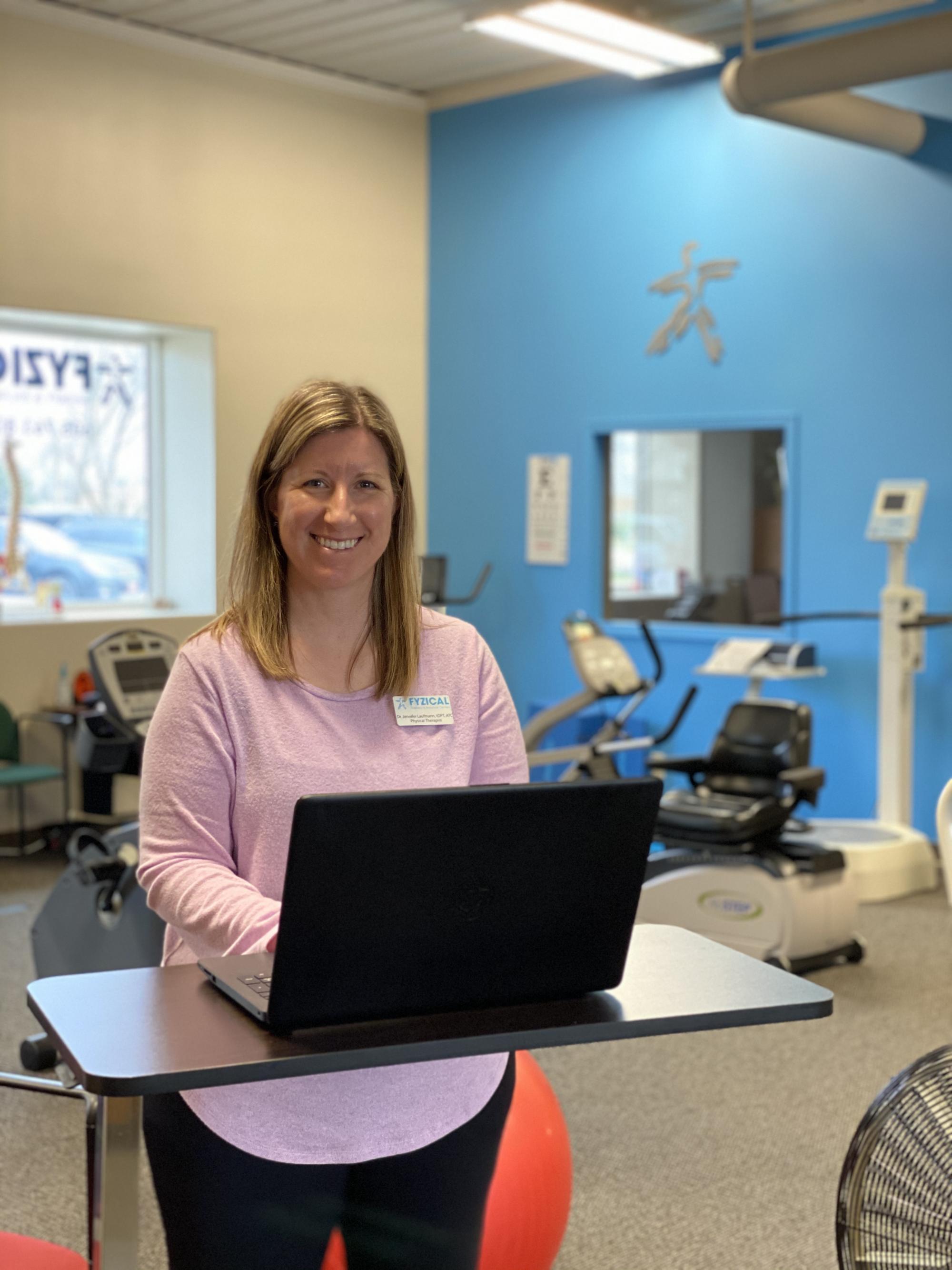 How much does it cost?
Many insurance companies are waiving costs associated with virtual visits to enhance accessibility in response to COVID-19 including DEDUCTIBLES, COPAYS, and COINSURANCES! Physical therapy is the most inexpensive it may ever be in our lifetimes! We will verify your insurance coverage as a complimentary service prior to your appointment. If you wish to find out now, please call our clinics and our client care specialists will check on it right away. When a virtual visit is this inexpensive, it is definitely worth a try even for those who would have thought twice. If your insurance is not waiving fees at this moment, most insurances are covering your virtual visits just as they would a regular PT appointment. This does not come out of your pocket if you regularly pay with insurance.
How do virtual visits work?
Virtual visits are conducted over the internet with a video call or over the phone with a regular phone call! If you choose to do your physical therapy visit over the internet, your physical therapist will send you a custom URL link. You simply open the link and it will automatically transfer you to your video call with your physical therapist. You will be greeted with a big smile! If you feel more comfortable trying a virtual visit over the phone, your therapist will give you a call and you will receive guidance for your treatment there.
What do I need?
The most important piece of equipment for a Telehealth physical therapy session is YOU! For virtual visits that use video call, you will need stable internet connection or cellular data. For virtual visits over the phone, you will need a cellphone or landline. We keep it simple so you do not need to download any software.
For some of our patients, this connection is completed on their smartphone with a set of headphones, for others they prefer the larger screen of their tablet, and for still others the ability to navigate with their webcam on their laptop or desktop computer has presented the best experience. Our expert providers can help you navigate the technical decisions you may need to make to get the most out of your virtual Physical Therapy experience.
What if I can't get my virtual visit set up by myself?
There is no need to fear technology surrounding a virtual visit. Look at this as an opportunity to learn something new! If you are new to video calls our physical therapists can call and walk you through the steps. We will be by your side every step of the way! For video calls, it generally does not take more than two or three minutes to get set up if you are new to the process. After that, it is smooth sailing!
Can I just use Facetime for virtual visits using video chat?
Despite some people's familiarity with Facetime for those who use Apple products, we do not use Facetime for our virtual healthcare. Your safety, wellbeing and privacy are our priorities. We use a software that is heavily encrypted to prevent anyone from eavesdropping on your healthcare information.
Is it safe?
Yes. Telehealth is a safe and effective method of delivering your outpatient Physical Therapy needs. FYZICAL treats the safety of our patients as our number one concern. If you are already a patient, or have walked into our Clinic, you have seen our safety overhead system. You know that at FYZICAL, we pride ourselves on delivering the highest level of care in the safest possible manner. If we couldn't do this with Telehealth, we wouldn't have implemented it.
What can a physical therapist treat during a virtual visit session?
A physical therapist treating through a virutal visit is bound only by their creativity and the creativity of their patient. Certainly, the equipment available to a physical therapist in the clinic setting may not be readily available in a patient's home or office setting. In this case, we may lose some efficiency for the sake of convenience, but that doesn't mean that a patient cannot be treated much like they complete their home exercise program. FYZICAL Therapy & Balance Centers of Southeast South Dakota can ship equipment to our patients at a minimal cost.
During a physical therapy Telehealth session, a variety of common conditions can be treated including
Orthopedic Concerns
Pelvic Health Concerns
Vestibular Concerns
Falls Prevention
Dizziness