Pediatric Speech Therapy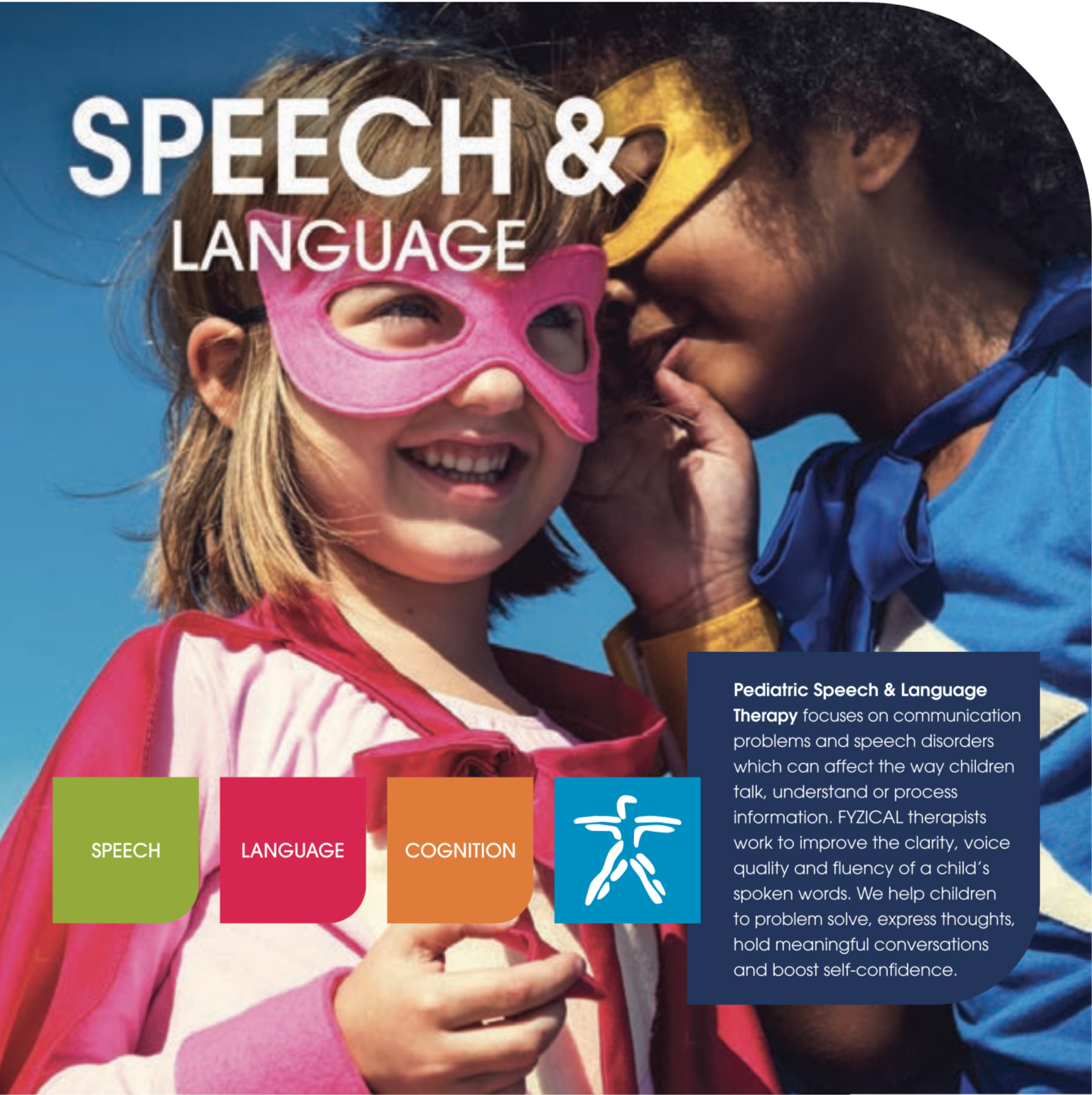 FYZICAL Skaneateles offers comprehensive Pediatric Speech Therapy as well as:
Our Pediatric Speech-Language Pathologists provide skilled evaluation and treatment for children to help them achieve independent and functional communication skills. The evaluation consists of a parent interview, standardized testing, informal assessment, and play-based interaction to determine the child's current communication abilities.
Treatment sessions are individualized and focused on intensive speech and language stimulation. Parents are encouraged to observe and participate in treatment sessions. Home programming is provided as a need to promote carry-over of speech and language skills.
Childhood Speech and Language Conditions treated:
Childhood speech/articulation delay or disorder
Childhood expressive or receptive language delay/disorder
Phonological process disorders
Developmental apraxia/dyspraxia of speech
Auditory processing of spoken language
Autism spectrum disorders
Pragmatic (social language) disorders
Stuttering
Down syndrome
Neurological disorders resulting in speech and language challenges