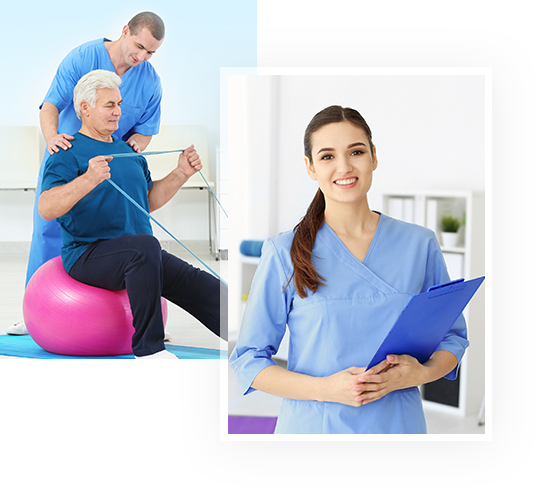 Welcome to FYZICAL South San Antonio
FYZICAL South San Antonio is unlike any therapy clinic you've been to before. We provide personalized rehabilitation services that reduce pain, optimize physical vitality, health and well-being, increase functionality and improve the quality of life of our patients and clients. We treat children (aged 5 and older), youth and adults of all ages. Unlike other therapy clinics, at FYZICAL you will receive a specific program designed uniquely for you. NO 'one program fits all' at FYZICAL because there is NO other you!
At FYZICAL, not only will we work to fix what is broken, but through our comprehensive programs you will discover how to achieve the pinnacle of healthy living, expand your boundaries and feel better. You will receive hands-on therapy treatments by our friendly, caring health experts during focused and individualized sessions.
It's time to get FYZICAL if:
You're tired of being in pain
You have dizziness or poor balance
You are afraid of falling
You just want to feel better and move better
You need to heal an orthopedic problem or sports injury
You want to overcome the effects of a neurological condition
You have been in an auto accident or were injured on the job
You want to improve your strength, endurance, agility and physical conditioning
You want to avoid surgery or prescription medications
You want to prevent an injury
You want to know how much weight you can lift safely
You want to know your functional capacity
You need a medical evaluation for a commercial driver's license
You want to return to work
You need work conditioning
Whatever reason brings you to FYZICAL, our skilled staff can help you. We can decrease your pain, restore or improve your mobility and maximize your function and independence!


FYZICAL® Therapy Services