Stop Dieting – Start Living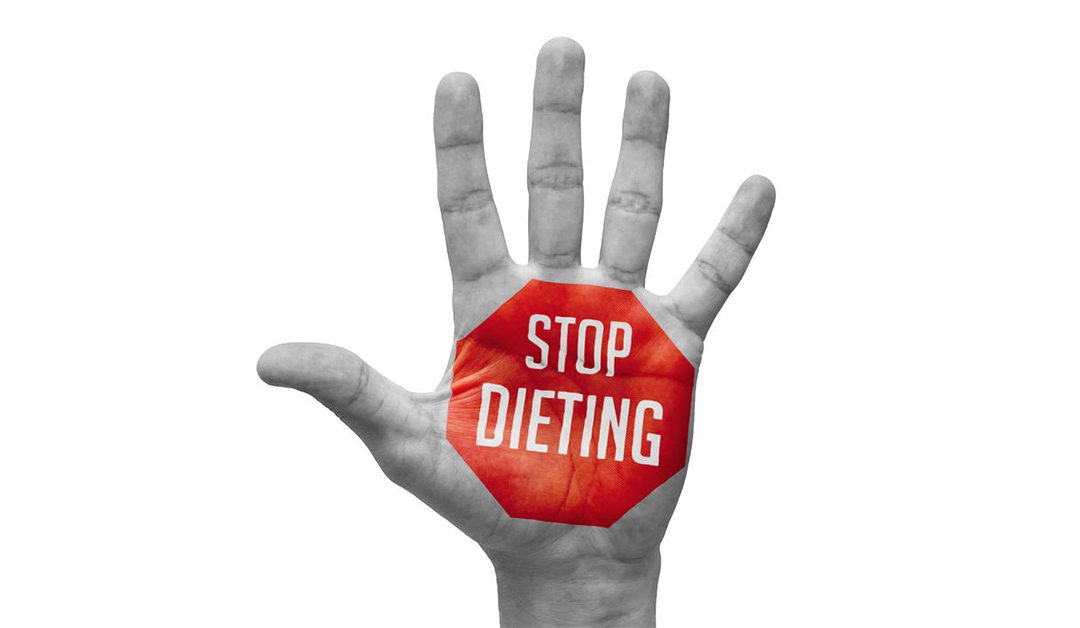 You have tried diets before. Sometimes they work and sometimes they don't. Even if they do work for a short time, once you stop the diet you are back to old ways of eating and living.
Is this real change or is this a temporary fix?
New research on Functional Nutrition is helping us understand that to be healthy and at your ideal weight, you don't need to diet.
Instead, we suggest to do the following things:
Change your mindset about food.
In other words, stop thinking that you are depriving yourself and start realizing that food is your fuel. It is not about counting calories, it is about providing your body with nutritionally dense foods that help you feel your best.
Learn more about what really is a health food.
Each one of us is different and our dietary needs are based on our age, health, genetics, sex and a variety of other factors. But how do you find out what is good for you? "Try and elimination diet," says FYZICAL Health Coach, Andrea Trank. She continues, "To start, remove gluten, alcohol, dairy, soy, eggs, corn, pork, beef, chicken, beans/lentils, coffee, citrus fruits, nuts, and nightshade vegetables. Then you can add in one food at a time for a period of 21 days, then slowly reintroduce specific foods and be aware of how you feel. It's like planning your own research project – on yourself.
Follow basic principles of good nutrition.
Don't think of these as rules, rather as recommendations:
The fewer processed foods you eat the better.
Look for foods that don't have ingredient lists i.e. whole foods like fruits and vegetable like broccoli, mango, etc.
Cut out foods that have ingredients that you can't pronounce
Notice how you feel as you are eating your foods and right after (try keeping a journal!)
Notice if you poop regularly or if you have gas and discomfort from the foods you eat
Work with a Health Coach to design a customized plan for you
Give your body time to adjust. You will often feel worse before you feel better because your body is detoxifying!
There are no one-size-fits-all solutions when it comes to nutrition and there are no quick fixes. Consider this an eating plan, not a diet. Once you develop habits that support your well-being, you will feel better. When you feel better, everything in your life improves and you develop the resilience you need to be able to withstand all of the ups and downs of living in a stressful world.
Ready to ditch the scale, counting calories, and starving yourself with diets? We can provide the support you need to accomplish your health and wellness goals!
Andrea Trank, Health Coach with certified Functional Nutritionist, will take a different approach to help you lose weight and be your most vibrant version of yourself. She is offering a FREE 30 minute consultation to FYZICAL patients and fitness members!
You can schedule via email atrank@fyzicalswfl.com, or if you are members of FYZICAL's Metro location you can call 239-561-1177.
Get started today with your free consultation, and Love Your Life!