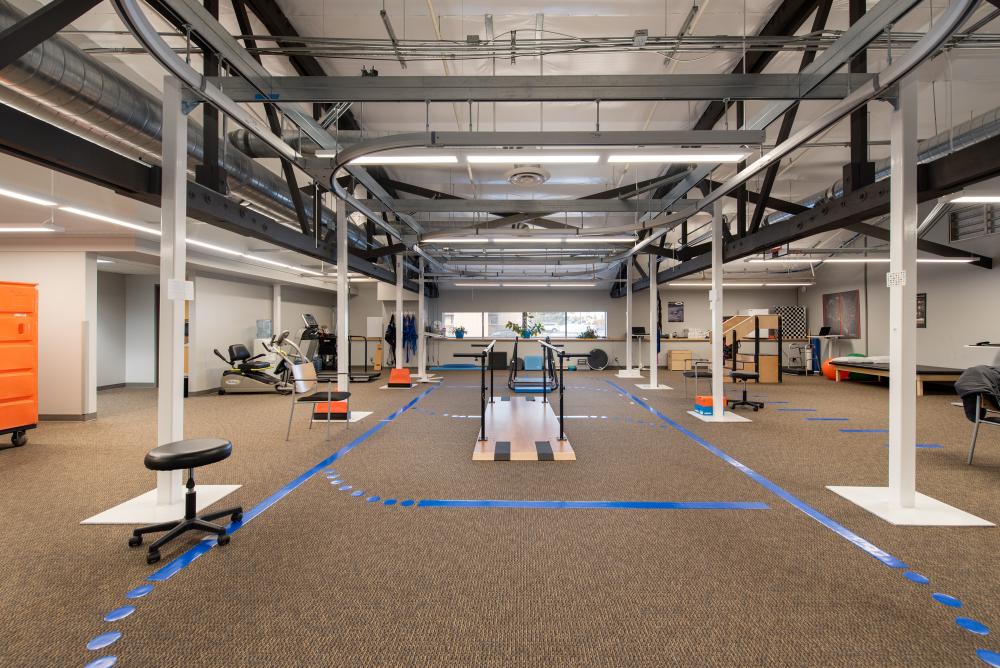 Welcome to FYZICAL Therapy and Balance Center of Spokane
At Fyzical Therapy and Balance Center our goal is to provide excellent outpatient physical therapy for the treatment of musculoskeletal injuries and balance impairments. Our team of highly competent and caring licensed physical therapists emphasize individualized treatment plans that cater to each patients' personal goals to achieve their highest level of physical function.
Fyzical Therapy and Balance Center provides extensive physical therapy services to patients of all ages and backgrounds. We strive to provide the Spokane area with the latest and most effective physical therapy techniques using the most cutting edge equipment.
Suffer from imbalance and dizziness? We evaluate and treat patients with Bertec's Computerized Dynamic Posturography system:
It combines immersive virtual environments with dual-balance force plate technology to assess balance impairments associated with neurological impairments (Multiple Sclerosis, Parkinson's Disease), and dizziness of multiple causes.
Suffer from limited mobility post knee, ankle or spinal surgery? We evaluate and treat patients with the Bertec Functional Movement System:
The Bertec Portable Functional Movement System is a highly sensitive balance force plate designed as a walkway for mobility assessment and training. The force plates allow our highly skilled physical therapists to assess and train the patient on tasks that mimic daily walking, stair-stepping, and sit-to-stand activities in addition to athletes who require movement pattern retraining.
The FYZICAL Spokane team is committed to providing you the highest quality physical therapy services, as well as fitness and wellness education. We look forward to working with you!
FYZICAL® Therapy Services