Insurances Accepted
FYZICAL TPC Parkway accepts most major insurances including but not limited to:
Medicare / Medicaid
Aetna network (ATA/Hollisa)
Baylor Scott & White
BlueCross BlueShield
Humana
Molina (NEW)
Sana Benefits
Tricare For Life
Tricare Select
United HealthCare
UMR
We are working to expand our list of accepted insurance plans. You can also provider your insurance company with our Tax ID: 85-3423618. Please call us at (210) 272-0055 or contact your insurance company to determine network status. HMO insurances are typically out of network, but please call in order to verify.

Our trained staff will be happy to verify your insurance benefits. We work with you to accommodate your individual needs, and we offer affordable payment options for self-pay patients.
Insurance 101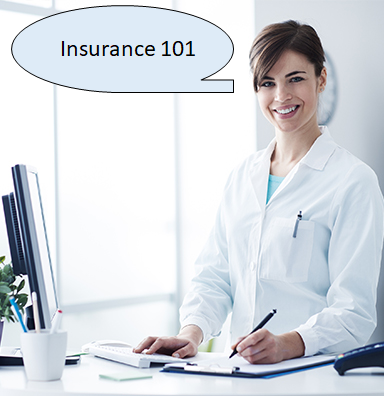 Insurance can be overwhelming, but it doesn't have to be! We wanted to provide you with some information to help you or a loved one navigate some health insurance language. Theses are key terms that you can expect to see from your insurance plan.
We know that understanding the health insurance process can be complex and confusing. Cick on the image to view a video explaining general concepts about insurance coverage.
Health Insurance Terms
ALLOWABLE: The ammount your insurance will pay for a service to an in-network provider. The Allowable Charge is typically a discounted rate rather than the actual charge.
Example: You just visited Physical Therapist (PT) for an evaluation. The total charge for the visit is $100. If the PT is a member of your health insurance company's network of providers, the PT practice may be required to accept $80 as payment in full for the visit - this is the Allowable charge. Your health insurance company will pay all or a portion of the $80, minus any co-payment or deductible that you may owe. The remaining $20 is considered provider write-off. You cannot be billed for this provider write-off.
DEDUCTIBLE: The total, annual amount you are required to pay before your insurance will pay (similar to an auto insurance deductible).
CO-INSURANCE: The percentage of the costs you pay (for example 20%) after you've paid your deductible. Let's say your health insurance plan's allowed amount for an office visit is $100 and your co-insurance is 20%.
If you've paid your deductible, you pay 20% of $100 (or $20) after you've paid your annual deductible

If you haven't met your annual deductible, you pay the full allowed amount, $100
CO-PAYMENT: A set amount that you are responsible for paying each office visit. Generally speaking, plans with low monthly premiums have higher co-insurance, and plans with higher monthly premiums have lower coinsurance.
Whew...we realize insurance is a tricky topic to wrap your arms around, so our office does our best to verify your physical therapy benefits and inform you of any costs to you. Deductible, co-payments, co-insurance and any other restrictions such as visits can change from year-to-year.
Remember, we're here to help! Let us know if your insurance has changed or you receive a new insurance card. This allows us to update our records and can help you avoid receiving a bill unnecessarily.