Computerized Dynamic Posturography Testing
Comprehensive Balance Assessment
FYZICAL Venice brings balance and neurological rehab to next level using unique space-age virtual reality (VR) technology. Research verifies that the brain can enhance – even to age 99 or greater, and VR technologies are the most advanced way to do so. The 5-foot VR dome is a MUST SEE at FYZICAL Venice!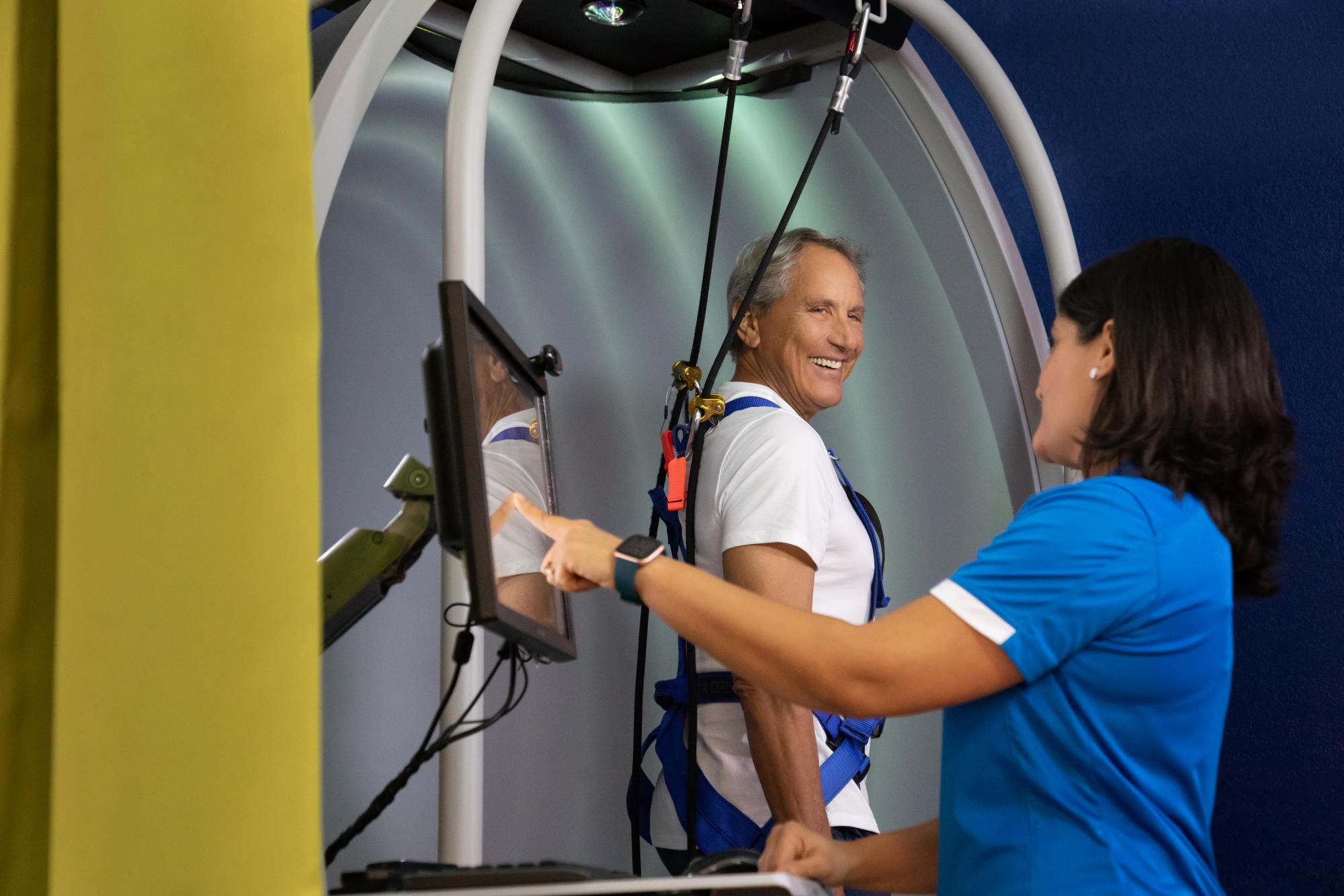 Bertec VR System
Utilizing State-of-the-Art Computerized Dynamic Posturography, a technology originating from NASA, the highest level of diagnosis and treatment is accomplished for patients experiencing:
Dizziness
Balance Problems
Motion Sensitivity
Irregularities Walking or Running
Motor and Sensory Control Issues
After Effects of Concussion or Head Injury
Single Leg Stance and Weight Bearing Problems
FYZICAL Venice, having the only VR virtual reality Bertec system in Sarasota County, uses immersive, virtual stimulation to promote rapid recovery from various balance disorders with a balance program PROVEN to rejuvenate the balance system.
The technology is so advanced FYZICAL Venice can simulate walking through a medieval castle, shopping in a supermarket or even flying an airplane through the mountains promoting neuroregeneration and recovery in an exciting, safe and entertaining environment!