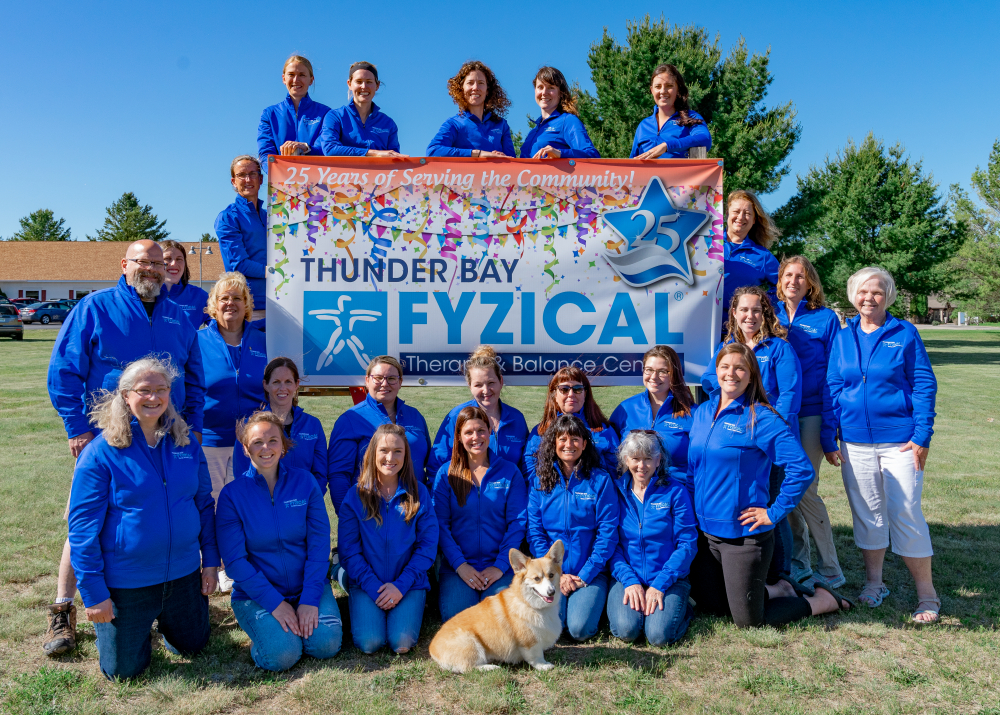 Welcome

to FYZICAL Thunder Bay
FYZICAL Thunder Bay is your choice for rehabilitative care in Northeast Michigan. Convenient parking at the door and a warm greeting from our reception staff will convince you that you have made the right choice. FYZICAL Thunder Bay gives you the very best in clinical rehabilitation without the cold institutional feel.
Our facility reflects the small town warmth and values we grew up with and you expect. We know you had other choices for your therapy and we are thankful you chose us. We hope to earn your loyalty and trust every time you come through our doors!
FYZICAL Thunder Bay is a medium sized, independent provider of outpatient rehabilitative services in Northeast, MI. Our patient population is diverse and crosses the spectrum of ages, from infants to the elderly. The clinical staff is accustomed to dealing with this wide variety of patients and diagnosis. Individual staff members specialize in areas of treatment as their education and interest have compelled them. Staff frequently attend continuing education seminars to stay current on the most recent developments in patient care and are stimulated by the free flow of treatment ideas generated by our team of therapists. The rehabilitation team includes physical therapists, occupational therapists, physical therapy assistants, and a certified athletic trainer.
The clinic is owned and operated by Teresa Duncan, PT who has worked to develop a warm, welcoming environment that incorporates individualized hands-on care. Staff are encouraged to take ownership of their professional life, receiving the freedom and permission to shape their clinical practice. TBT&SM believes in training the next generation of cutting edge therapists and frequently hosts student internship students from the University of Michigan, Central Michigan and Oakland University to name a few. The commitment to excellence and the stimulation of ideas serves to help the student and sharpens us as therapists.
FYZICAL® Therapy Services