Fitness and Wellness Studio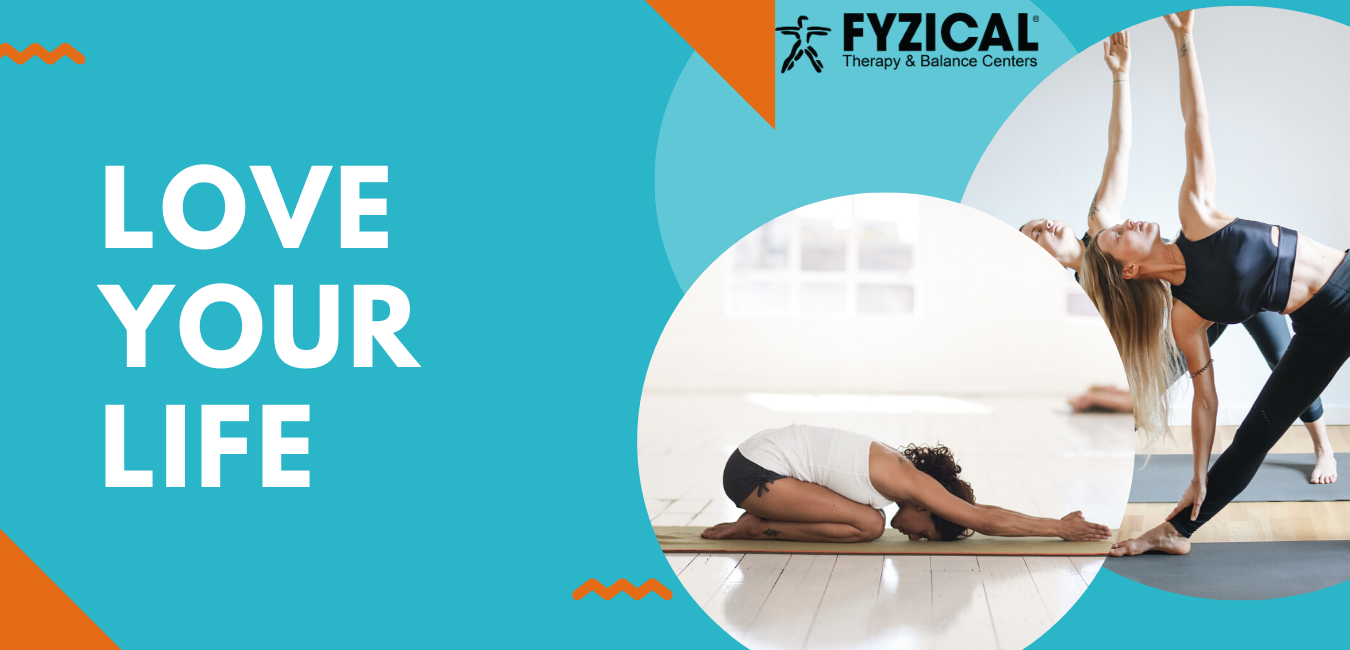 Yoga, Fitness and Wellness is the cornerstone of healthy living. Our goal is to help you live a healthy, happy life, full of energy and free of pain. At FYZICAL Therapy & Balance Centers, you will discover how to achieve the pinnacle of healthy living, expand your boundaries, feel younger and quickly revitalize your health.
Our friendly and knowledgeable physical therapists can customize for you a total health and wellness plan that bridges physiology, exercise and nutrition to meet your fitness goals.
Whether you are recovering from an injury, you want to improve your core strength and balance, or you simply want to get active to feel better, FYZICAL's fitness and wellness programs can help you:
Decrease pain
Reduce joint stiffness
Increase flexibility and range of motion
Improve muscle tone
Increase strength and endurance
Lose and maintain weight
Rehab a sports injury
Heal from surgery
Restore balance and mobility
Avoid pills or shots
Avoid surgery and the risks associated
Rebuild and retrain muscles
Promote independence
It's your life… your choice. Live FYZICAL. Love Your Life.
Listed below is our yoga/fitness class schedule. Please call Shanna Blackmon at number listed at bottom of schedule to sign up for the classes you desire. We have all levels of classes from beginer to advanced available. Some classes are held outside on our patio and some inside. We have in person as well as online options also! We have 5 amazing instructors and a welcoming community!
"We have AMAZING teachers and a unique community and have so much fun together in classes throughout the week for you to be a part of! From yoga to fitness to Pilates, to Range of Motion; all levels are welcome! Come try out our amazing teachers and wellness coaches. Sign-up here Or contact Shanna Blackmon for more information: Cell - 615.509.3132 OR shanna.blackmon@fyzical.com "
Yoga | Wellness | Fitness
All yoga and fitness classes are in person and streamed LIVE via zoom. Privates, individual or small group, are also available. Our yoga classes revolve around alignment based yoga used to aid in: recovery, injury prevention, strengthening, healing, a positive mindset, and overall wellness. Our fitness classes revolve around dynamic, safe, fun movements to help you reach your fitness goals. Our classes follow all CDC guidelines in regards to social distancing and sanitization. To reserve a class spot, receive a zoom link, or schedule a private, please Shanna Blackmon, our lead instructor a call at (305)318-6038 or message us via Facebook or Instagram.
There is a quote I LOVE that says, "Yoga is not about touching yours toes, it is what you learn on the way down." ~ Jigar Gor
May we learn more and more about ourselves and gain more flexibility in our lives as much as in our bodies!
We are so grateful for you entrusting us with your greatest asset...YOUR TIME AND ENERGY! Two unrenewable resources that are MOST valuable. THANK YOU!
I have included the April schedule and want to welcome two new teachers to Fyzical! Carrie Fletcher and Amanda Reynolds!! They bring so much to our community from Power to Restorative and their incredibly sweet spirits. Please come try some of their classes and new offerings!
There are new opportunities and offerings for you and your friends and family in April. Please take advantage of one or more of the offerings and tell your friends and family to join you!!
"Wellness Wednesday" - Starting Wednesday, April 7th for 6 weeks; Small Group Book Club - "40 Days to Personal Revolution" by Baron Baptiste - Learn how to create your own personal daily yoga practice, learn how to create a daily meditation practice, as well as create a daily journaling rhythm, and create an amazingly healthy diet that is sustainable ongoing.
Cost of this 6-week program is $60
Includes;
1. The book
2. A weekly group yoga practice,
3. A journal
4. Weekly small group discussion for sharing on your progress
This is an incredible opportunity to learn about yoga and to build on what you already know for total wellness.
FREE Saturday 10 am OUTDOOR Yoga Classes for the month of April (3rd-17th - unless we have April Showers of course, then we will be inside)
Saturday, April 24th "Life Upside-Down" A 90 min Inversion Workshop, 10 am; Cost - $25
As always, the first class is FREE and we have a special going on right now for your first month at $59!! Please reach out to me if you'd like to try a class.
Please let me know if you have any suggestions or questions at all.
Once again thank you for your business and we are excited to continue serving you in this way!
Have an awesome day and Love Your Life!!
Call Shanna Blackmon @ 615.509.3132
SIGN UP FOR CLASSES NOW ON OUR WELLNESS LIVING ACHIEVE APP!
Download the Wellness Living Achieve App (the purple one). Select Fyzical Therapy & Balance Centers Boerne. Navigate the class schedule at your liesure, select which class you want to attend, purchase your class using our secure virtual system, and sign on up for class. If you can't make it, go ahead and cancel your class right on the app! ALSO, for signing up online, you get points which you can apply as a discount to your next purchase! If you prefer to use your computer, click this link to sign up.
https://www.wellnessliving.com/signup/fyzical_therapy__balance_centers
CLASS DESCRIPTIONS
Yin Yang Yoga
Enjoy mindful movement that focuses on alignment and strength for the first 30 minutes of class. Slow down and get passive for the 2nd half of class while you hold Yin yoga poses for 2-3 minutes. Open to all levels.
Align & Flow Yoga
Before flowing breath to movement through fun unique sequences, the proper alignment of each pose (along with it's modifcations and advancements) is taught/demonstrated so you can move freely and at your own pace. Open to all levels.
Gentle Yoga (Ages 60+)
Open to ages 60 and up, this class focuses on using props, such as blankets, chairs, cushions, blocks and straps, to help folks with limited range of motion access all the benfits of yoga!
Lunch Time Yoga
This is a free style class in which Colleen addresses what each student wants and needs at the beginning of class, and then she skillfully creates a yoga series that everyone benefits from and enjoys. Open to all levels.
Cardio Core Blast
Get ready to get your heart rate up and sweat with fun dynamic movements. All you need is your body weight, a yoga mat, and space to move around. Weight are optional if you want to challenge yourself even more. Modifications and advancements will be given, so all levels are welcome.
Meditate & Restore
After completing the Cardio Core Blast class, settle on your mat for 45 minutes of complete relaxation. You will be guided through unique mediations that encorporate passive yoga poses to help release lactid acid, lengthen fascia, and destress your mind. Also feel free to hop in if you are looking for a solely passive yoga practice.
Beginner Power Yoga
This Baptiste inspired yoga class focusses on the 5 pillars of Baptiste yoga as you slowly move through powerful poses that strenghten and lengthen your entire body. You will leave feeling empowered, strong, and stretched. Open to all levels.
Power Yoga
Come enjoy a 90 minute traditional Baptiste class to start your Saturday off right. We move at a faster pace and you will leave class sweaty, grounded, and rejuvenated. We do move at a faster pace so some yoga experience is recommended, but all levels are indeed welcome as the teacher shows modifications.
JANUARY SPECIALS!
Boerne Chamber Members and ALL veterans, teachers and medical staff get 10% off ALL services.
Add a family member to your unlimited membership for only $50 a month in studio, or $35 a month online.
FIRST CLASS IS FREE!
20 Class Packs are now available!
Meet our teachers!
SHANNA BLACKMON-Lead Instructor/Manager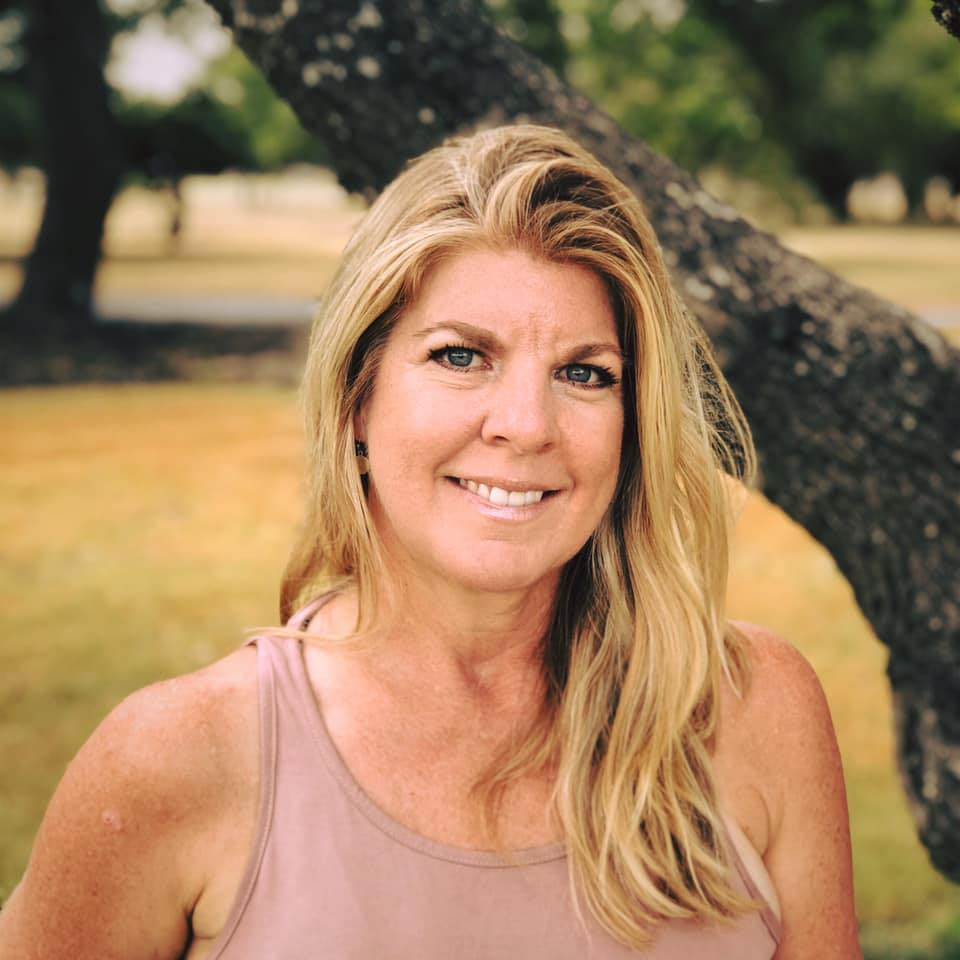 Pricing
In Studio classes: Limited to 6 clients per class!
Drop in: $18.00
10 class pass: $150.00 (expires in 3 months)
20 class pack: $240.00 ($12 per class & expires in 3 months)
Private: $60.00
Unlimited Monthly Membership: $130.00 (3 month commitment)
Membership Family Addition: $50.00 per person (Limited to immediate family. 3 month commitment)
Online Classes:
Drop in: $10.00
10 class pass: $70.00 (expires in 3 months)
Private: $40.00
Unlimited Monthly Membership: $70.00 (3 month commitment)
Membership Family Addition: $35.00 per person (Limited to immediate family. 3 month commitment)
At Home Classes:
Private Instructor at your house: $100.00
Individualized Wellness Programs
At FYZICAL, our therapists know that each and every individual is different. Taking a one on one approach, the therapists at FYZICAL are able to identify your problems and put you on a plan to a healthy life. FYZICAL offers a wide range of assessment and evaluation programs including:
Physical Therapy
Gait Training and Balance Programs
Fitness and Wellness Programs