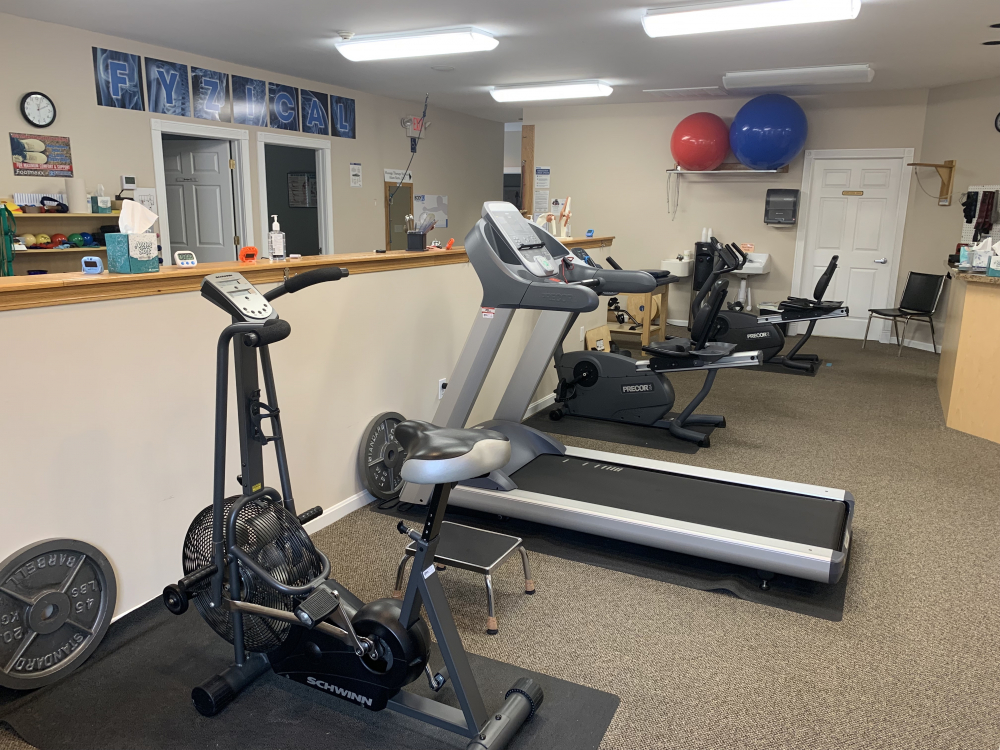 Welcome to FYZICAL Bristol
FYZICAL Bristol is unlike any therapy clinic you've been to before. Through our comprehensive programs you will discover how to achieve the pinnacle of healthy living, expand your boundaries and feel better. FYZICAL Bristol is located off of Pine Avenue in East Bristol. Additional clinics in the greater Hartford area are located in Southington and Wallingford.
At FYZICAL Bristol, our highly skilled, compassionate team of physical therapists are 100% focused on achieving optimal health and wellness for you so you can get back to living the life you enjoy. Unlike other therapy clinics in Hartford, you will receive a specific program designed uniquely for you. NO 'one program fits all' here. There is NO other you!
Whatever ailment brings you to FYZICAL Bristol, our therapists can help decrease your pain, restore your mobility and ensure your independence. You may be able to avoid surgery or prescription medications.
FYZICAL will help you get better and love your life again. Experience the FYZICAL difference today!
FYZICAL® Therapy Services