FYZICAL's Health & Wellness Products
Looking to continue your health and wellness journey, even after therapy is over? The following products can help you improve your core strength, better your balance skills, ease your pain or help you become more active! Please see our list of FYZICAL approved health and wellness products listed below.
Inventory varies, please contact us to verify the availability of the products. Click here to contact us.
Loop Exercise Bands
Build strength and tone muscles
Body Sport's Loop Exercise Bands can help you build strength and muscle tone in your hip and leg muscles, as well as the upper body. These bands fit comfortably around the lower and upper legs, providing maximum benefits from minimal, short bursts of restrained movement. These bands are lightweight and portable!
1-2 LB Dumbbells
Tone and strengthen your muscles
Dumbbells will help you tone and strengthen your muscles. These weights are durable for demanding use, and are comfortable to use. These weights are easy to grip and easy to clean. We offer light weights which range from 1-2 lbs. Each weight is color-coded so you can easily identify which weight you need.
The Original McKenzie Lumbar Rolls
Support your lumbar system
The Original McKenzie Lumbar Roll is a portable lumbar support pillow. This pillow has an adjustable strap, and offers just the right amount of lumbar support – at home, in the office, in the car or on the train. This pillow will easily attach to most chair backs and can even be strapped directly to the waist to ensure the support pillow won't move.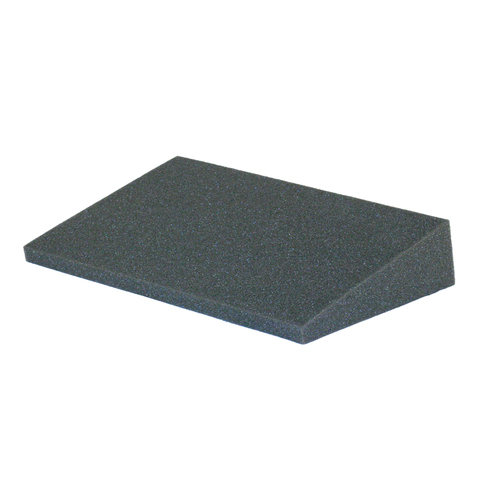 Foam Stress Wedge
Better your posture and lessen back pain
A back cushion may help lessen your back pain and improve your posture! The incline on this cushion can help ease any back pain while sitting and promote good ergonomic posture.
Fitness Balls
Improve coordination and flexibility
Fitness balls allow you the opportunity to strengthen, stretch, and tone all major muscle groups. Another benefit is increased coordination while improving flexibility. Fitness balls can be used in a wide variety of exercises and the fitness balls have an improved grip for all training needs.
Interested in any of the above products?
Give us a call at (828) 785-4700 for more information about the product, price, and item availability for purchase and pick-up in the clinic!