Indy Spartan SGX
Our Indy Spartan SGX training program is lead by Spartan SGX Certified Coach, Tom Burns. Coach Burns became certified in January 2015. Coach Burns advance his training and completed the Spartan SGX Level 2 Coach program in June 2020. We welcome you to review the information below. If you still have additional questions, feel welcome to reach out to Coach Burns at either tom.burns@fyzical.com or by call or text at 317-503-2297.
YouTube
Check out Coach Burns' Personal YouTube channel. Access new content in 2022 regarding movitational topics. You can also view videos from prior years across various topics.
Also visit FYZICAL's business YouTube channel for videos around obstacle specific tips and other valuable content.
Indy Spartan SGX
Message from Coach Burns: The year 2022 is looking quite different from the past. My daytime career work has been very busy. I'll also be taking time away from Indiana during parts of May. Our business, FYZICAL, has relocated into a new space one block north of 56th St and Post Road, here in Lawrence Fort Ben.
No current Indy Spartan SGX training is available for 2022. Check back at a future time for any updates.
FYZICAL Challenge

Photos from Round 4, held April 2, 2022
Round 4: Saturday, April 2, 2022
Round 3: Saturday, August 7, 2021
Round 2: Saturday, March 20, 2021

Round 1: Saturday, October 24, 2020
What a GREAT event! Very good turnout. Strong competitors. Be sure to check out all the pictures at Facebook event page and FYZICAL Fitness Facebook page for pictures and videos!

Facebook
Be sure to follow our Facebook page for ongoing content additions.
Spartan Pillars and FYZICAL Fitness beliefs video
Updates in process. Current video available here
Additional offerings, not included in the above package
AlterG treadmill, Juvent Micro-vibration, or deep tissue Laser Therapy. Click here for details.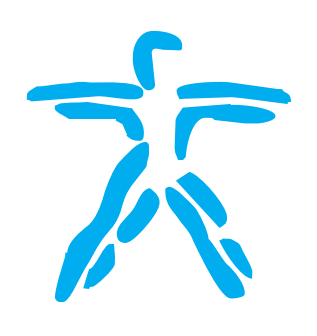 Basic Elements of Physical Fitness
Cardiorespiratory endurance – the ability of the heart, lungs, and circulatory system to supply oxygen and nutrients to the working muscles;
Muscle strength – the maximal amount of force that can be produced by a muscle or muscle group;
Muscle endurance – the ability of a muscle or muscle group to maintain submaximal force or repeated contractions over a period of time;
Flexibility – the ability to move a joint through its full range of motion.
Expanded elements of physical fitness would include focuses on balance, speed, anaerobic power, coordination, agility, and reaction time.
TRAINING LOCATIONS Available:
FYZICAL Fitness: 5665 N. Post Rd, Suite 120, Indianapolis, IN 46216
Offsite locations may commonly include:
- Fort Harrison State Park (entry at 59th St. and Post Rd. Entry fees may apply.)
- Lawrence Community Park (back behind the Major General Emmett J Bean Finance Center)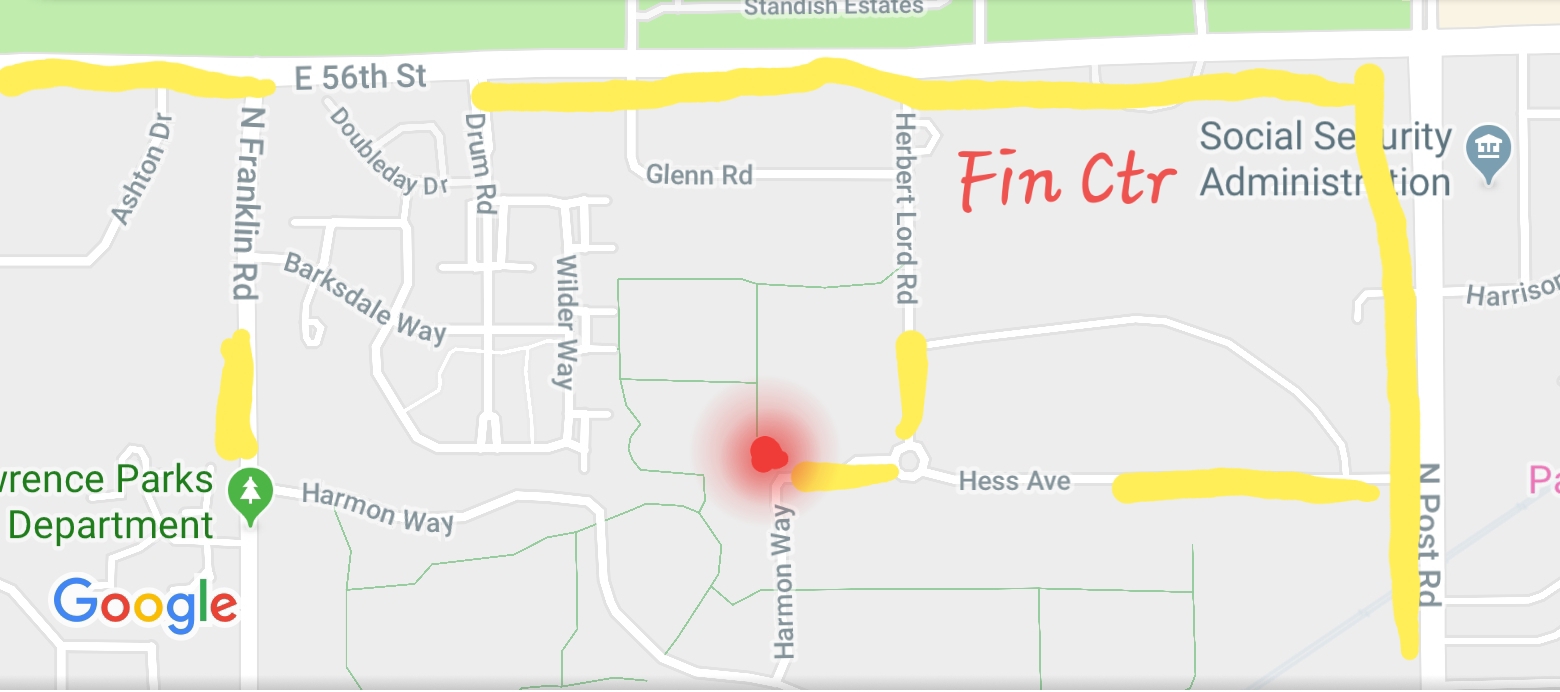 Here are some highlight pictures of class participants at 2018 races!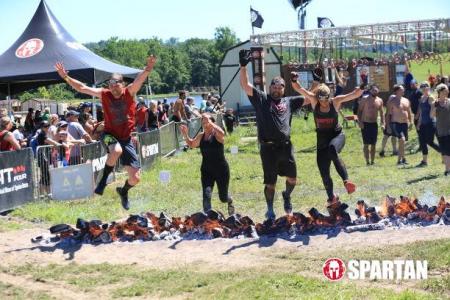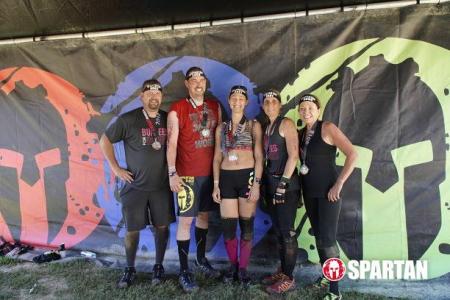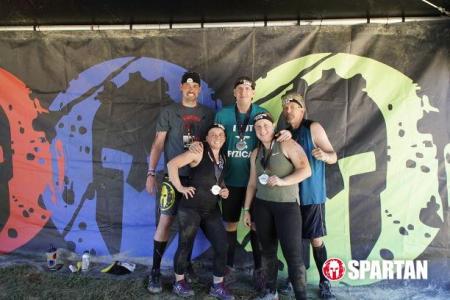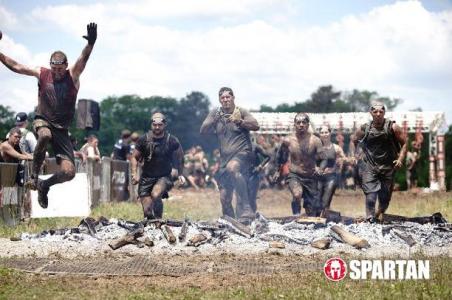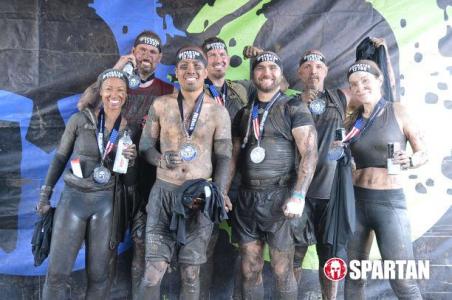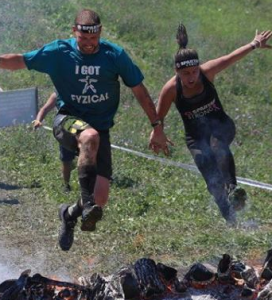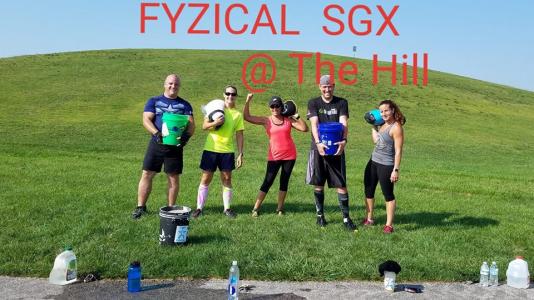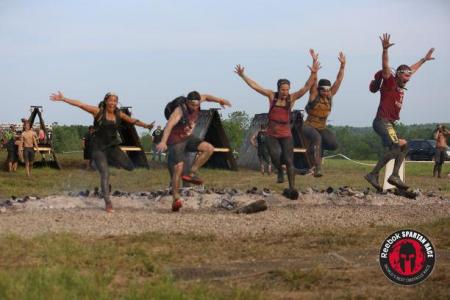 Here are some highlight pictures of class participants in 2019!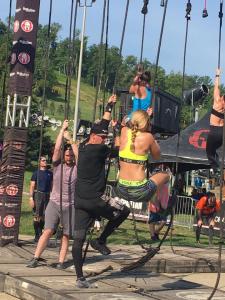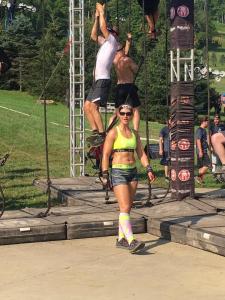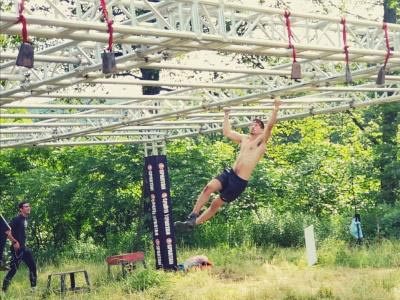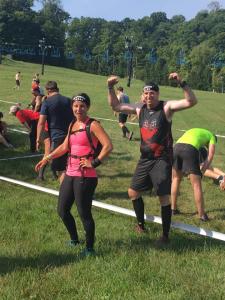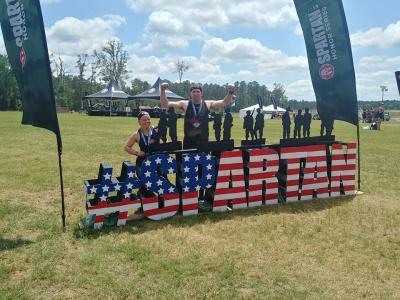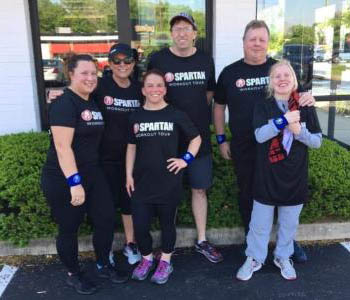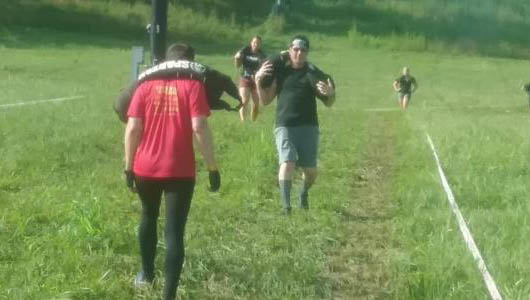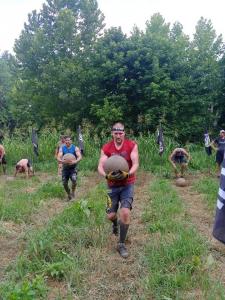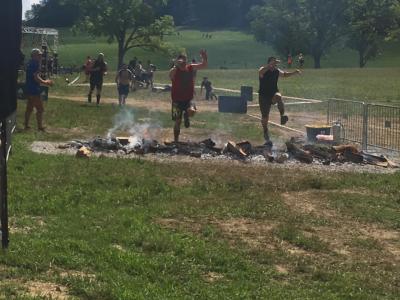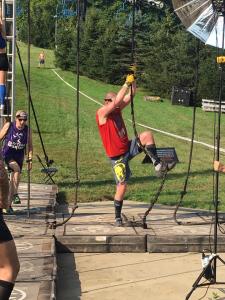 Here are some highlight pictures of our facility in early 2020!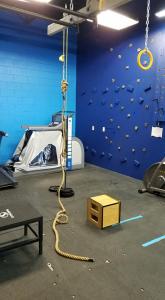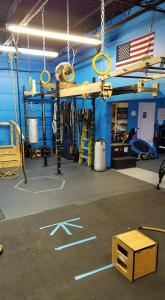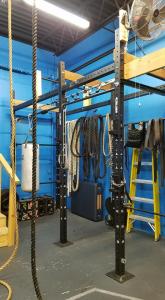 DISCLAIMER: Tom Burns is a Spartan SGX Certified Coach, and employed with FYZICAL Fitness of Indianapolis. Spartan Race and FYZICAL Fitness are separate businesses, and are not responsible for each other's actions or remarks.