Medical Wellness Programs
FYZICAL's Medical Wellness Programs offers a variety of specialty exercise classes designed to help you achieve and maintain your desired level of health. Whether you are recovering from an injury, want to improve your strength and balance, or simply want to get active and feel better, we can help you get to where you want to be.
Each program includes:
Wellness Assessments
Personal Training Sessions
Educational Seminars/Lecture Series
Full access to Wellness Center
Balance Training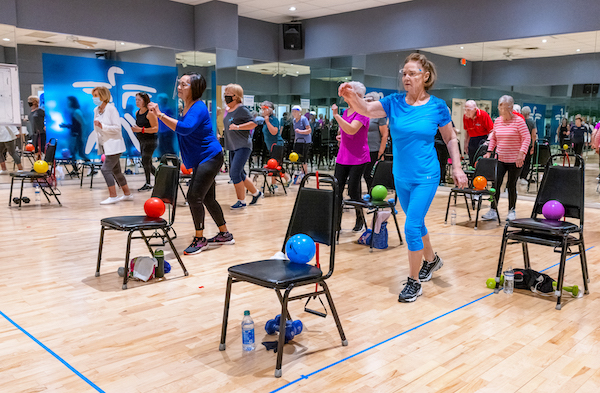 A combination of sensory training and real world application drills will help you increase stability, prevent falls and develop strength.  As you improve your sensory and vestibular systems, your body will naturally react when you are in compromising balance positions. We challenge your balance by creating instability in a safe, controlled environment. 
Cognitive Training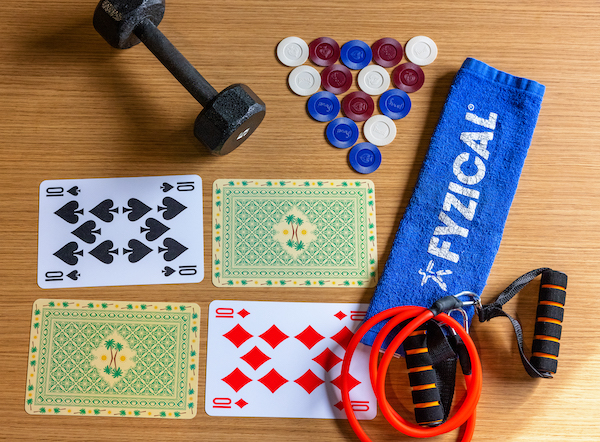 Improve your ability to reason, remember, learn, plan, and adapt. Regular physical exercise is associated with a reduction in the risk of cognitive decline and dementia. A program of activities is created to maintain or improve cognitive abilities while under the stress of exercise. 
Fighting Chronic Disease 
A combination of strength training and basic movements will improve your strength, cardiovascular fitness and flexibility. Strength training makes it easier to do daily activities, and slows disease-related declines in strength. Stability exercises will reduce your risk of falls. Cardiovascular work can improve blood pressure, cholesterol, blood sugar and weight. Flexibility exercises will improve the range of motion of your joints, so they can function their best.
Heart Healthy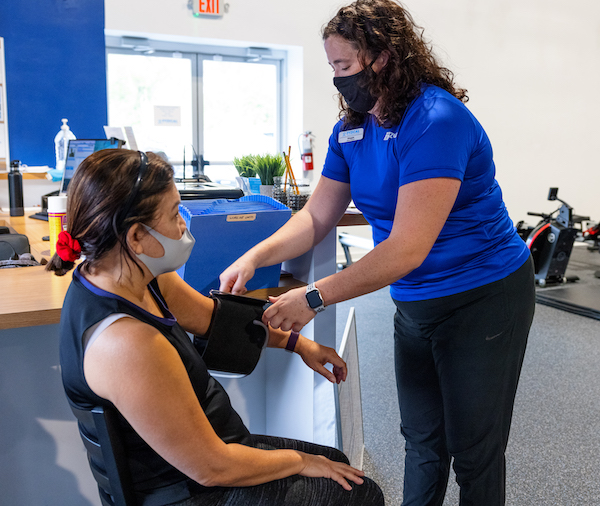 Regular exercise can help improve your heart health. You will use repetitive contraction of large muscle groups to get your heart beating faster, and is the most beneficial type of exercise for your cardiovascular system. Aerobic exercise can lower your risk of heart disease and stroke, and can also help control your weight, increase energy levels and boost your metabolism.
Rock Steady Boxing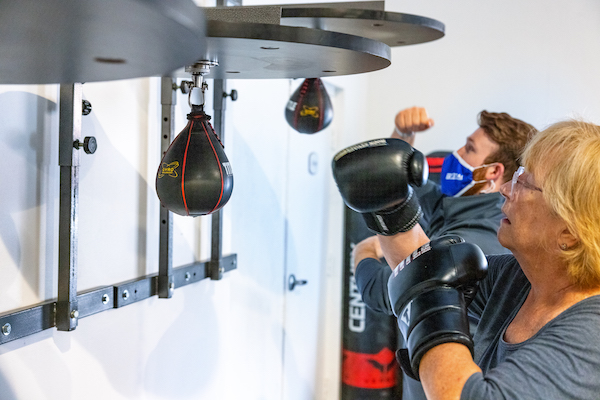 Conducted in a group class format, this program is designed for those with Parkinson's Disease. We incorporate non-contact boxing, strength training, Parkinson's functional training and cardiovascular exercises.  The movements are designed to minimize the effects of Parkinson's, as well as improve activities of daily living and empower individuals to FIGHT BACK against Parkinson's!