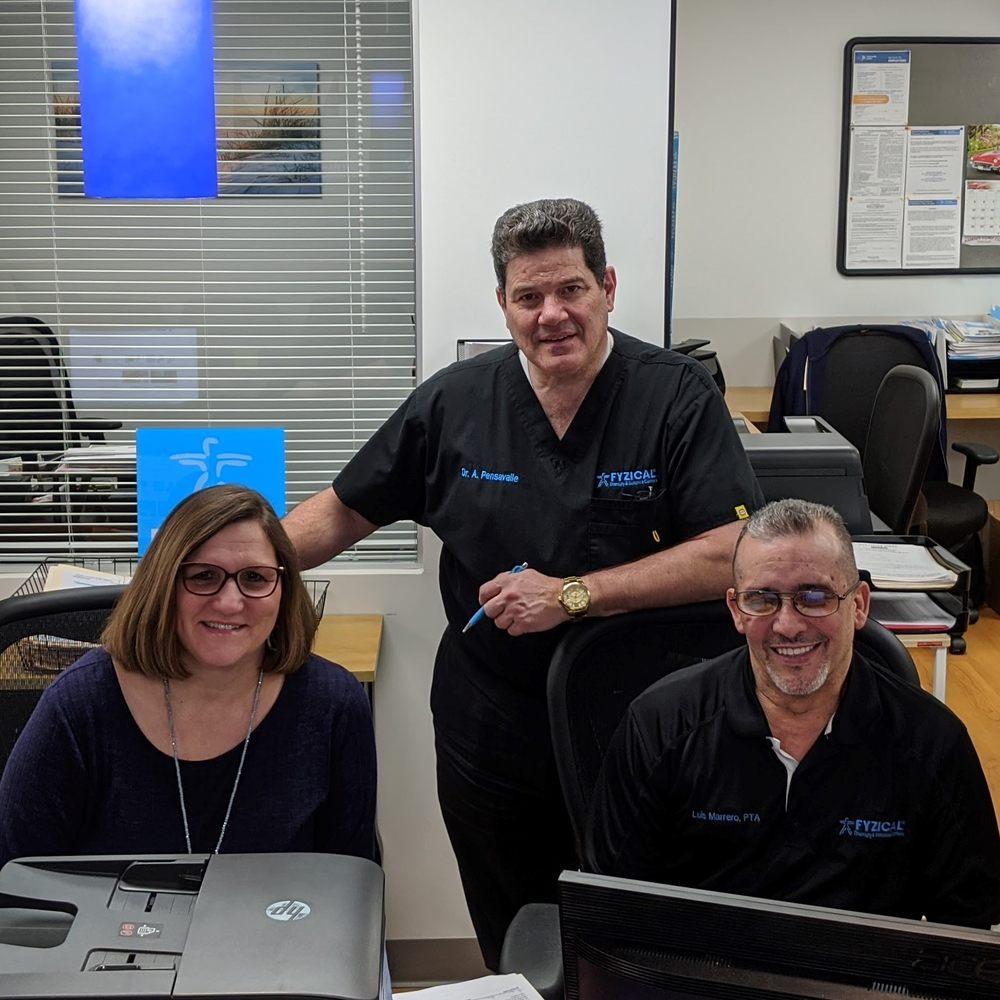 Welcome to FYZICAL Lake Success
FYZICAL Lake Success is unlike any therapy clinic you've been to before. At FYZICAL Lake Success, our highly skilled, compassionate team of physical therapists are 100% focused on achieving optimal health and wellness for you so you can get back to living the life you enjoy.
Unlike other therapy clinics, you will receive a specific program designed uniquely for you. NO 'one program fits all' here. There is NO other you!
At FYZICAL Lake Success we specialize in:
ORTHOPAEDIC Physical Therapy for a wide range of neuromusculoskeletal conditions, using an eclectic blend of traditional therapeutic techniques and contemporary evidence based interventions.

Pain relieving physical therapy modalities

Manual Therapeutics

Focus strength and performance recovery training

VESTIBULAR REBABILITATION and BALANCE RECOVERY, utilizing State-of-the-Art Balance Assessment and Balance Re-Training Technology. Specialized physical therapy treatment is available for people who suffer from dizziness/vertigo, balance impairment, falls and concussion from various causes.

Management of BPPV [Positional Vertigo] using State-of-the-Art imaging goggles.

NeuroCom EquiTest Computerized balance/equilibrium assessment.

Biodex Balance Recovery Systems for fall prevention and concussion management

Biodex Gait Trainer 3; the only instrumented treadmill of its kind

NEUROLOGICAL Physical Therapy for movement disorders such as Parkinsons Disease, Stroke, Multiple Scleosis and many other causes of impaired mobility.
FYZICAL® Therapy Services