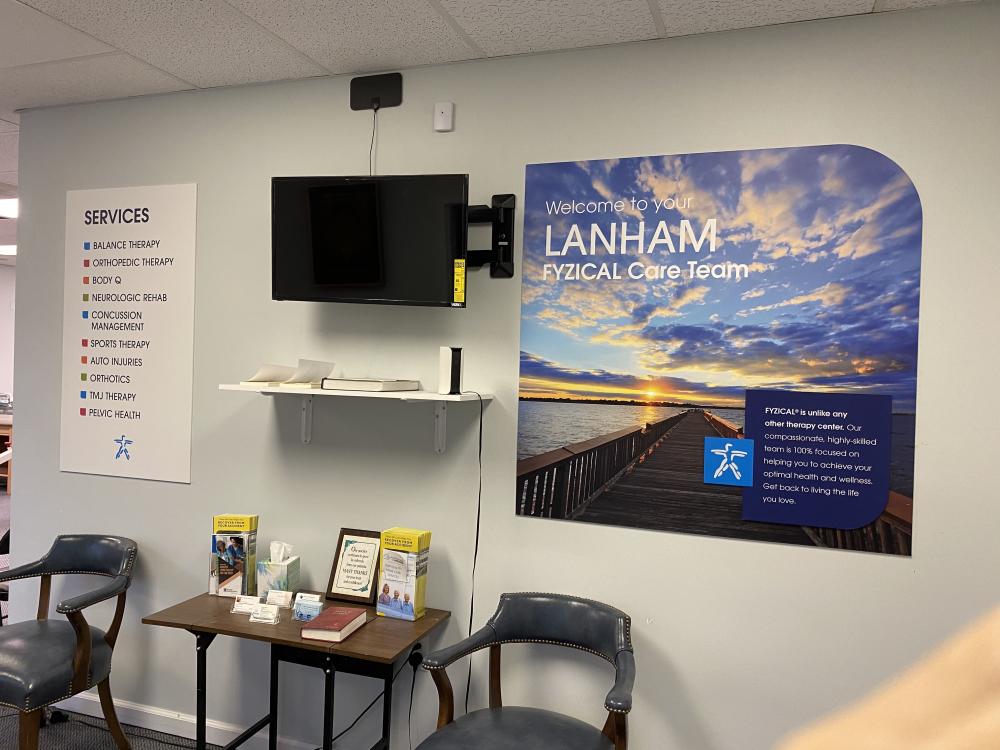 Welcome to FYZICAL Lanham
FYZICAL Lanham is unlike any therapy clinic you've been to before. At FYZICAL Lanham, our highly skilled, compassionate team of physical therapists are 100% focused on achieving optimal health and wellness for you so you can get back to living the life you enjoy.
Formerly Absolute Rehabilitative Therapy, we are committed to providing exceptional physical therapy that our patients have come to expect. Although our name has changed, our people are the same, our locations are the same and our values have not changed. We continue to serve you in TWO locations in Greenbelt and Waldorf, MD. Request an appointment using the online form above or call us at 240-419-5101.
Unlike other therapy clinics, you will receive a specific program designed uniquely for you. NO 'one program fits all' here. There is NO other you!
FYZICAL® Therapy Services