FIRST VISIT INFO
Your first therapy visit will be about an hour. If you have not filled out paperwork beforehand you should arrive 20 minutes prior to your scheduled appointment time to check in, provide copies of your license and insurance cards, complete your paperwork and pay any plan mandated copayments. Your physical therapist will greet you in our waiting room, and then take a history from you and will perform a comprehensive physical therapy evaluation. From there the therapist will establish an individualized treatment plan for you so you can achieve your personal physical therapy goals. In most cases, treatment will also begin at this visit. Each of your follow up appointments will be at least 45 minutes long. Your physical therapist will determine how many times a week you will need to attend therapy.
If you are currently using a walker or wheelchair or are unable to ascend three low steps, we have a handicapped entrance on the east side of our building.
WHAT YOU NEED TO BRING:
Insurance cards
Driver's License
Prescription from your physician for therapy services if required by your insurance
Paperwork packet (if you download and print the forms from our site)
WHAT YOU SHOULD AND SHOULDN'T WEAR
Loose, comfortable clothing, shorts if we will be treating your knee (changing room available)
Bring or wear appropriate shoes for exercising
Please, no flip flops or perfumes or colognes
PAYMENT:
Payment is due at the time of each service
The front office staff will advise you of your financial responsibility on your first visit, if not before
We accept cash, checks, debit cards, VISA, MASTERCARD, AMERICAN EXPRESS, & DISCOVER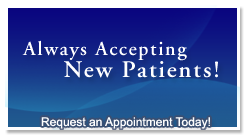 DO WE ACCEPT MEDICARE
Yes, we are a Medicare provider. Medicare covers 80% of your medically necessary physical therapy services. The remaining 20% is your responsibility unless you have a supplemental insurance or secondary insurance plan. As a courtesy we bill all secondary insurances. Currently there is a Medicare cap in place for outpatient therapy services.
DO WE ACCEPT PRIVATE INSURANCE?
We will accept any insurance and bill as a courtesy to our patients. We participate with some health insurance plans; however it is very important to check yourr benefits prior to attending therapy to ensure that services will be covered. Our client care specialists are always happy to call to verify your benefits for you.
HOW DO I KNOW WHAT MY INSURANCE WILL COVER?
As a courtesy to our patients we will call to verify your benefits for therapy services. Please remember that a verification of benefits IS NOT a guarantee of payment. We are often quoted incorrect information and can only relay what we are told by your insurance company. It is always a good idea for you to also call to verify this information. In addition, the explanation of benefits provided by your insurance carrier upon reimbursing for services is always be the final word in what your responsibility for payment will be.
DO I NEED A PRESCRIPTION OR REFERRAL FROM MY DOCTOR?
All Medicare patients require a prescription for therapy services. Prescriptions are valid for 30 days following the date of the script. Private insurance companies may or may not require that you obtain a prescription. Some require a direct referral from your primary care physician (PCP). In all cases, it is important to call to verify this information with your insurance prior to starting treatment.
AFTER YOUR FIRST VISIT
Make sure you stop a the scheduling desk to schedule your follow up visits

Call us if you have any questions or concerns after leaving the office

On follow up appointments please stop at the front desk to check in with the staff

If you have a copayment to pay, please pay it before you begin treatment

If you need to cancel an appointment at any time, please call and let us know in advance

Our treatment plans can only be as effective as your attendance, please come the recommended number of times

If you are happy with the care you have received please tell your friends and family or leave a review on google, yelp, or facebook (you can like us on facebook too!)

If there is ever a problem or if there is something we could do better, please let your therapist or one of our client care specialists know

Remember, we want to provide you with exceptional service and be your physical therapy provider FOR LIFE!