Fitness and Wellness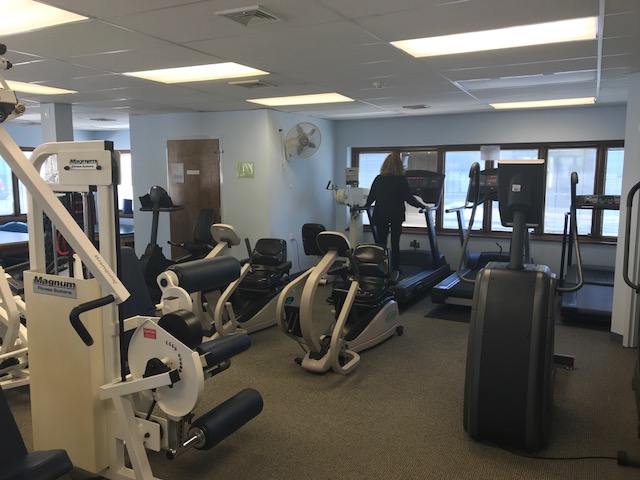 Where to Start when Therapy Stops!
Fitness and Wellness are the cornerstones of healthy living. Our goal is to help you live a healthy, happy life, full of energy and free of pain. At FYZICAL Little Silver we highly recommend continuing with exercise after discharge from physical therapy. The way you do that is up to you, but we offer several ways to do this:
A home exercise program prepared for you upon discharge
Medically oriented FYZICAL Training at FYZICAL with a Physical Therapy Professional
A Fitness Membership at our affiliated gym Parker Creek Fitness
You can optimize the results of your treatment with us by employing any of these programs or services. Our affiliated gym Parker Creek Fitness is geared to active adults and seniors. Equipment has been chosen specifically with this population in mind. In addition instruction and assistance with equipment is always available.
Our friendly and knowledgeable physical therapists can customize an exercise and wellness plan with your personal longterm goals in mind.
Whether you are recovering from an injury, you want to improve your core strength and balance, you want to improve your skills a your favorite sport, or you simply want to be more active to feel better, our post-rehab and independent fitness programs can help
Decrease pain
Reduce joint stiffness
Increase flexibility and range of motion
Improve muscle tone
Increase strength and endurance
Lose and maintain weight
Rehab a sports injury
Heal from surgery
Restore balance and mobility
Avoid pills or shots
Avoid surgery and the risks associated
Rebuild and retrain muscles
Promote independence
It's your life… your choice. Live FYZICAL. Love Your Life.
Individualized Wellness Programs
At FYZICAL, our therapists know that each and every individual is different. Taking a one on one approach, the therapists at FYZICAL are able to identify your problems and put you on a plan to a healthy life.We offer a wide range of assessment and evaluation programs including:
Physical Therapy
Gait Training and Balance Programs
Fitness and Wellness Programs
Titleist Performance golf training
Rock-Steady Boxing for Parkinson's
Osteoporosis exercise programs based on The Meeks Method