FREE DIZZINESS, BALANCE AND FALL PREVENTION WORSHOP
Dizziness and Balance Discussed Here.
Also Fear of Falling. Vertigo. And Unsteadiness.
ARE YOU OR A LOVED ONE SUFFERING FROM THE ABOVE?
FREE WORKSHOP REVEALS THE SINGLE BIGGEST #1 MISTAKE DIZZINESS AND VERTIGO SUFFERERS MAKE, AND HOW TO OVERCOME IT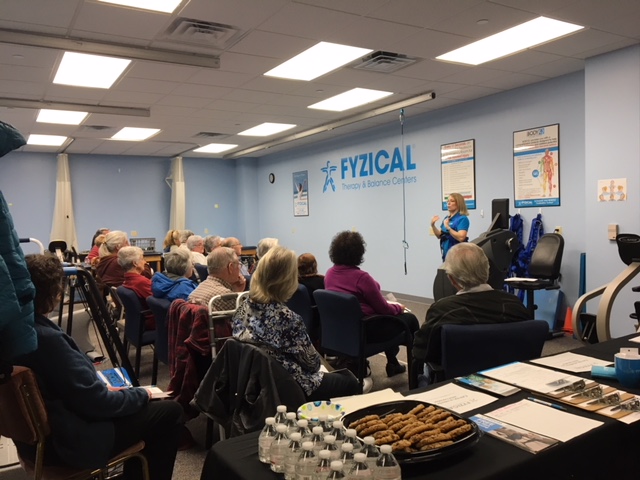 When people feel …
…scared because their world spins as they move or lay a certain way…
…exasperated due to dizziness when they move their head quickly…
…unsure of themselves…unsteady and can't walk a straight path…
…afraid that they might fall…or fall again…
…resigned…and hopeless…thinking that they can't be helped…
Well, there is hope and there is help out there for you or your loved one. At the Dizziness, Balance and Fall Prevention Workshop you will learn:
The single biggest #1 mistake most vertigo and dizziness sufferers make…and how to not make this mistake…and if you make this mistake…learn how to overcome it.
The 3 most common causes of vertigo…dizziness…balance problems…and unsteadiness.
We will show you a sure fire way to pick the right treatment for the cause of your condition.
And most importantly, you will see what successful treatment looks like…including one amazingly simple treatment that takes less than 5 minutes to fix a certain type of vertigo.
CALL 717-591-3000 and secure your spot for the Dizziness, Balance and Fall Prevention Workshop –
September 10, 12-1 pm
September 17, 6-7 pm
Our last Dizziness, Balance and Fall Prevention Workshop was sold out!
6375 Mercury Dr, Mechanicsburg, PA - off Lamb's Gap Rd near Wegmans.
This workshop is ABSOLUTELY FREE but we are only taking 30 attendees so call
717-591-3000 NOW to reserve your spot or sign up online:
https://www.fyzical.com/mechanicsbu…/dizziness-balance-feb-4
FYZICAL Therapy and Balance Centers