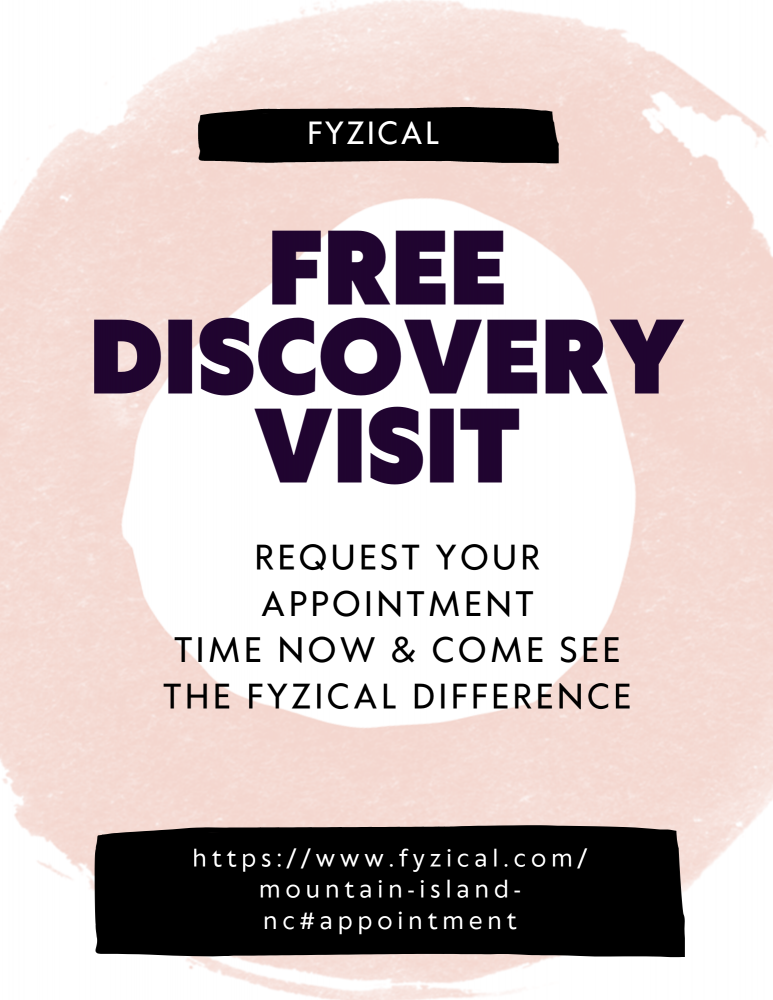 Welcome to FYZICAL Mountain Island
FYZICAL Mountain Island offers a holistic approach to physical therapy which allows our therapists to evaluate your whole body and uncover the root cause of your health challenges. This therapy style helps us get our patients back to doing the activities they love by improving their quality of life.
One of the ways we evaluate your health is through an integrated testing program, which can detect problem areas early to prevent injury- or even surgery- down the road. Our physical therapists use this information to design the most advanced, effective rehabilitation program you'll find anywhere, customized just for you.
By improving strength, flexibility, balance, and overall well-being, our holistic, evidence guided therapy approach promotes wellness and healing to the individual needs of each patient.
Our promise to you is that we will find avenues to make you feel better, live better, move better, and love your life. Come experience the FYZICAL Mountain Island difference today!
Download Our Free Reports
FYZICAL® Therapy Services