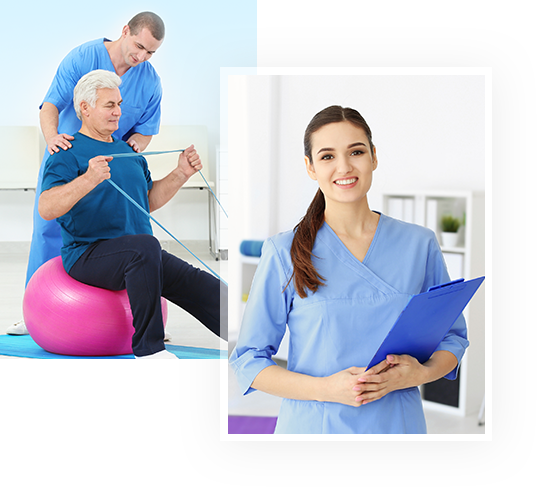 Welcome to FYZICAL Owensboro
Is dizziness or imbalance impacting your ability to move, function, and enjoy life?
If so, it's time to GET FYZICAL®!
This FYZICAL® center at FYZICAL Owensboro is unlike any therapy center you've been to before. We are specialized in treating dizziness and balance, which differentiates us from average physical therapy clinics. At FYZICAL®, our highly skilled, compassionate team of physical therapists are 100% focused on achieving optimal health and wellness for you so you can get back to living the life you enjoy. Unlike other therapy centers, you will receive a specific program designed uniquely for you. NO 'one program fits all' here. There is NO other you!
At FYZICAL®, our patients benefit from multi-disciplinary care provided by the physicians and audiologists from Midwest Ear, Nose and Throat and the physical therapists at FYZICAL®, as they work together to assess and treat dizziness and balance. You will receive hands-on therapy treatments by our friendly, caring health experts during focused and individualized sessions.
It's time to get FYZICAL® if:
You're tired of having dizziness or vertigo
You have fallen or been off balance
You just want to feel better and move better
You want to overcome a balance disorder or neurological condition
You have had a concussion
You have difficulty walking
You want to prevent injuries or falls
Whatever ailment brings you to FYZICAL®, our therapists can help decrease your dizziness, restore your mobility and balance, and improve your independence! You may even be able to avoid surgery or prescription medications!
FYZICAL® will help you get better and love your life again. Experience the FYZICAL® difference today!
"If you are having balance issues, this is the place to be. The staff works hard to get to the bottom of your problems so you can get back to enjoying life. It is awful to be stumbling around, feeling dizzy, and fearing that you are going to fall. Talk to your doctor, get a referral, and get in here. Thanks to all the ladies there who were patient with me, worked to make me better, and provided a few laughs."
- Fyzical Graduate
FYZICAL® Therapy Services