Dysautonomia Support Group on Zoom
Join us third Thursday every other month on zoom.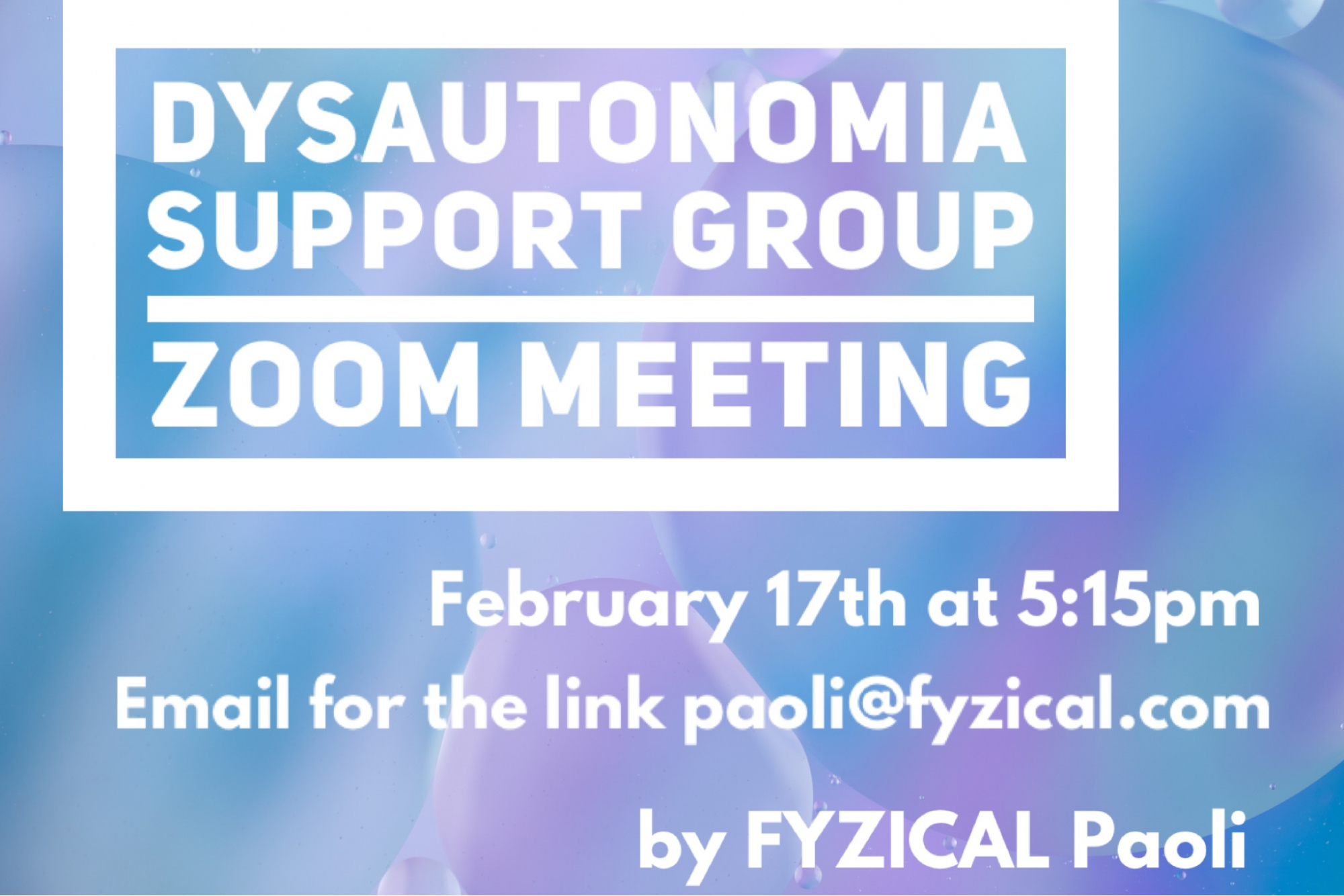 Kelly Anne Spratt, DO, FACC, Clinical Professor Medicine, University of Penn and our wonderful therapist Samantha Gladnick, PT, DPT will be present during this meeting to answer any questions or concerns you may have.
Upcoming zoom meeting is on February 17th at 5:15pm.
Email us to request the link Paoli@fyzical.com.
PS: We will be presenting a new group that might be further support to you. Please do not miss this great meeting.