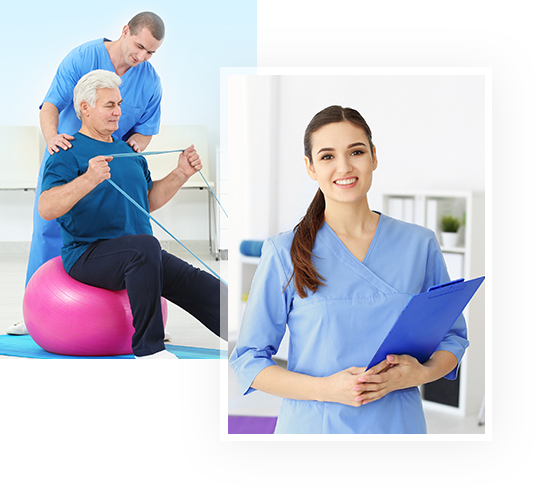 Welcome to FYZICAL Raleigh
FYZICAL Therapy & Balance Centers in Raleigh, NC is a physical therapy and wellness clinic that strives to be the leading provider of quality care and rehabilitation services to the southeast Raleigh community. FYZICAL Raleigh was created and launched in response to the growing need for such initiatives in this underserved region. FYZICAL Raleigh founding members share a common vision of developing and maintain an all-inclusive clinical model to advance education, increase awareness and promote overall improvement in health and wellness to empower this community. Specific efforts have been made to maximize access to as many people as possible. By accepting a variety of insurance carriers, as well as implementing a sliding fee scale and committing to a percentage of charity care, we believe that we have done just that.
At FYZICAL Raleigh, the patient is valued as the central component to the success of the organization. Placing the patient first is exemplified with the construction of tailor made examinations and treatment programs that specifically address the needs of the individual. Your functional goals are our functional goals and our physical therapists are committed to remaining true to them.
Our services include:
functional assessments
biomechanical training
ergonomic assessment and correction
return to work/occupational readiness
manual techniques
joint mobilization
soft tissue mobilization
active/passive stretching
neuro therapeutic techniques
balance/stability training
vestibular rehabilitation
spinal stabilization/core strengthening
ultrasound, electric stimulation, heat, ice
home care services and more!
These services are designed to fit the needs of individual patients of all ages, from infants to adolescents to adults and seniors. Special care had been taken to ensure that your experience surpasses expectation and sets the standard for healthcare values in the region.
FYZICAL® Therapy Services