Our Physical Therapy Team
At FYZICAL Dizziness & Fall Prevention Centers Shady Grove on Omega Drive you'll experience an individualized, supportive approach to physical therapy. One that uses hands on techniques and tailor-made exercise programs delivered by expertly trained and licensed Physical Therapists who work one-on-one with you during your therapy sessions.
Hillary G. Cox, PT, DPT
Hillary G. Cox obtained her Doctorate of Physical Therapy with honors at Ithaca College in Ithaca, New York. She had the opportunity to work with a wide variety of patient populations in her clinical rotations while studying at Ithaca College. She also served her local community by volunteering for the National Ski Patrol. Most recently, Hillary worked in Rochester, New York treating patients with multiple disabilities. She moved to the Washington DC area to pursue career advancement in the vestibular and neuro-rehabilitation fields. Fyzical – Shady Grove at the Siegel, Bosworth and Sprensen ENT Center offers Hillary the ideal opportunity to combine her diverse experiences and skills with its specialized balance and vestibular training program. Hillary truly believes that her job as a physical therapist is centered around connecting with each individual. It is her passion to help people regain the ability to participate in what they love to do most.
Lara Khattar, PT, DPT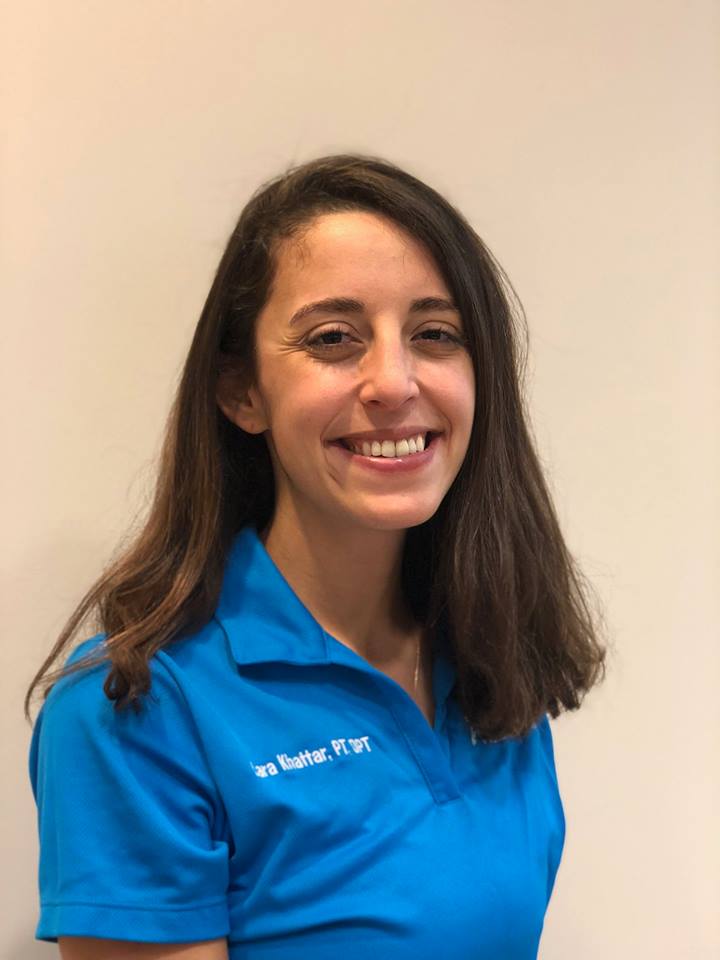 Lara Khattar received her Bachelors in Psychology with Honors at Virginia Tech in Blacksburg, Virginia. She then decided to apply her passion for helping those with neurological conditions by pursuing her Doctorate of Physical Therapy degree at Virginia Commonwealth University. During her studies, she had the opportunity to work as a neuroanatomy teaching assistant. She worked with a variety of neurological, orthopedic, and pediatric populations during her clinical rotations. Her special interest in neurological conditions led her to advance her career by pursuing a Vestibular Rehabilitation Certification through the American Institute of Balance. She worked at Inova Fairfax Hospital in Falls Church, Virginia, before deciding to take a position where she could help patients experiencing dizziness and balance impairments. Lara is very excited to have the opportunity to work with Fyzical – Shady Grove at the Siegel, Bosworth, and Sorensen ENT center, where she can help each patient reach their goals and improve their quality of life.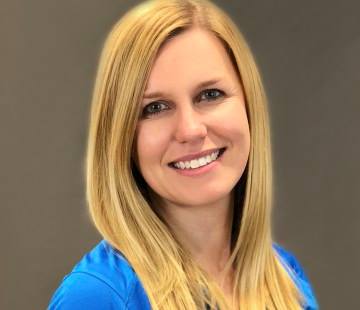 Helen Saunders, PTA
Helen Saunders, originally from England, obtained her BSc in Marine and Freshwater Biology before moving to the United States in 2014. She then attended Tidewater Community College in Virginia Beach, where she received her degree as a Physical Therapist Assistant. She has worked in outpatient facilities in both Virginia and Maryland, and joined Fyzical to pursue her interest in Vestibular Rehabilitation and Fall Prevention. In her spare time, Helen enjoys hiking, exploring D.C., and catching up with family and friends.