Footmaxx custom-made orthotics are different from over the counter orthotics. They are specifically designed for your feet. YES--YOUR FEET.
Have you been scouring your local convenience store's aisles, trying to find a pair of orthotics to fit your needs? Although there are plenty of brands and products out there that could be beneficial, orthotics are not "one-size-fits-all," so it's essential to make sure you're wearing a pair that is specifically tailored to your needs.
Footmaxx orthotics at Fyzical El Paso could be the solution you've been searching for. These orthotics custom made for people who require better foot function in everyday activities from work to play. Contact Fyzical El Paso today to schedule your Footmax orthotics scan!
Once your doctor scans your feet, he or she then will prescribe the ideal pair of orthotics for your individual needs.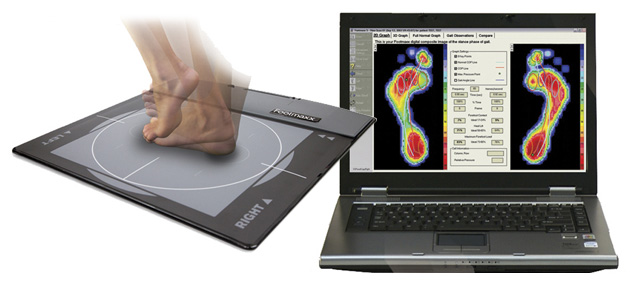 What Is Footmaxx Orthotics & How Can It Help Me?
Orthotics are prescription shoe inserts placed in your shoes' sole to correct biomechanical problems that affect the way you walk, run, or stand up.
Footmaxx orthotics are firm enough to provide control, yet flexible enough to offer all-day comfort. They are designed to provide maximum foot control by combining four layers (top cover, cushioning, module, and bottom reinforcement) with accommodations to create the best orthotic for you. They offer excellent motion control without added bulk or discomfort.
These orthotics are excellent for people who have rheumatoid arthritis, balance issues, back pain, and the following conditions:
Plantar fasciitis occurs when the band of tissues (fascia) along the bottom of your foot becomes inflamed and irritated, resulting in chronic pain. This is more commonly found in older patients.
Heel spurs: are growths that form on the edge of the heel bone, causing inflammation.
Calluses and bunions: Painful, hard lumps that form on the outer part of your foot.
Tendinitis: Excess stress placed on the arch of your foot.
Shin splints: Pain occurring along the bone in the front of your lower leg.
If you have any of these conditions, you should have a physical therapy assessment done as soon as possible. Putting up with your pain daily not only makes the situation worse, but it also takes a toll on your overall health.
What To Expect With Treatment
Your physical therapist at Fyzical El Paso will do a full assessment of your condition after your initial appointment. He or she will ask you about the level of pain you've been experiencing and perform a Footmaxx scan.
Fyzical El Paso uses Metascan technology for our patients interested in Footmaxx orthotics. Metascan technology uses a state of the art force plate to dynamically capture foot function, allowing for a truly custom fit, at a fraction of traditional orthotics.
We are committed to providing our patients with the highest level of care and pain relief possible. Please don't settle for the bare minimum when it comes to taking care of your health.
Contact Fyzical El Paso Today
Fyzical El Paso is proud to offer high-quality rehabilitation services to all of our patients. If you think this service could benefit your condition, contact us today to schedule your Footmaxx orthotics scan! We'll have you back up and running, pain-free, in no time at all. 915-313-6331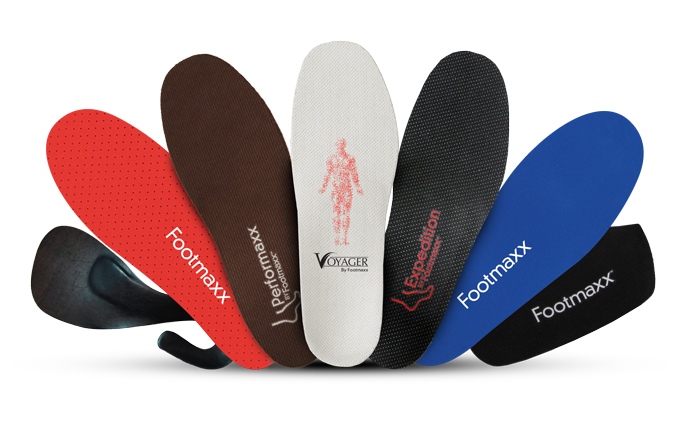 Source:
https://www.footmaxx.com