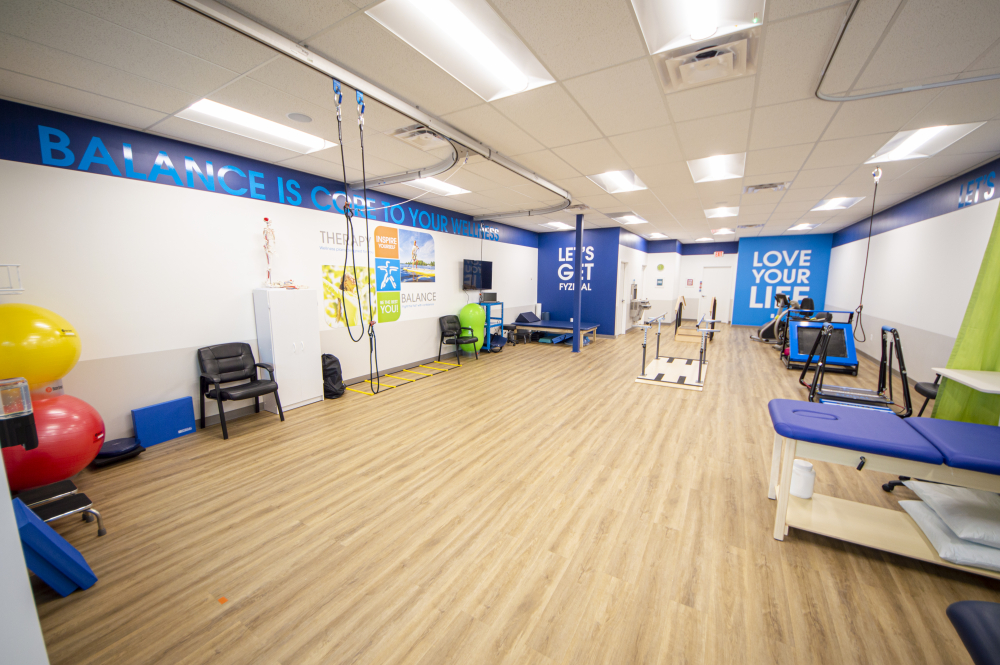 Welcome to FYZICAL Westlake
Are physical limitations or pain impacting your ability to move, function, and enjoy life? It's time to "GET FYZICAL!" – Spelled different because we are different!
FYZICAL is unlike any therapy clinic you've been to before. At FYZICAL, our highly skilled, compassionate team of physical therapists focuses on achieving optimal health and wellness, and we strive to improve the quality of life for each of our patients. At FYZICAL, we personalize our approach to therapy by creating individualized programs designed uniquely for each patient. You will receive hands-on physical therapy treatments from our friendly, caring health experts during one-on-one sessions. We recognize that there is no one else exactly like you – which is why your therapy program will be tailored to accommodate to your specific needs. Our goal is to help you get back to living the life you enjoy.
It's time to GET FYZICAL if:
You've noticed your balance isn't quite where it used to be
You are fearful of falling, or have experienced a fall
You're dealing with an orthopedic problem or sports injury
You have a neurological condition that is impacting your quality of life
You suffer from Vertigo and dizziness
You've been in an auto mobile accident or were injured on the job
You want to feel better and move faster
You want to improve strength, endurance, and physical conditioning
You are simply tired of living in pain
Whatever brings you to FYZICAL, our physical therapists will help restore your mobility, decrease your aches and pains, improve your independence, and help you Love Your Life!®
Follow us:
FYZICAL® Therapy Services