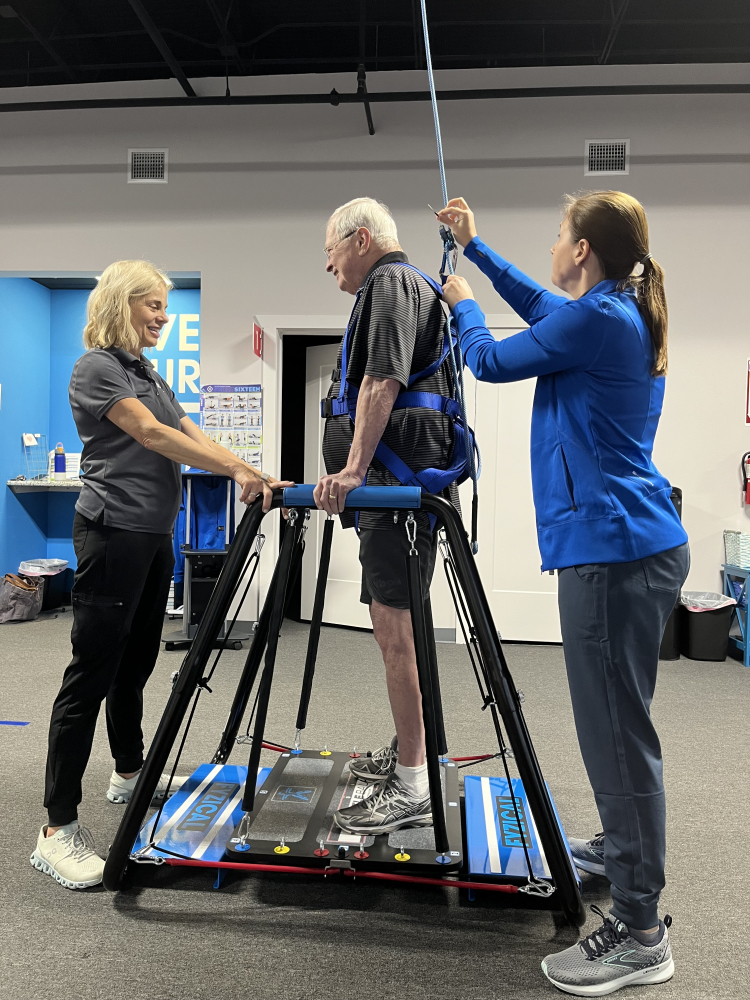 Welcome to FYZICAL in The Woodlands - Conroe
When your life is sidelined by an injury, dizziness, surgery, or a condition keeping you from doing what you love, we're here to help you heal and feel your best so you can Love Your Life® again!.
FYZICAL Therapy and Balance Centers is a scientific-based organization providing prescribed physical therapy and medically-based physical fitness programs.
Our goal is to help you recover in the shortest time possible, discover how to expand your boundaries, feel younger and revitalize your health.
See us with or without a prescripton

Appointments within 24-48hrs

Convenient location on the intersection between 1488 and I-45 with easy parking

Most major insurance plans accepted including Medicare
Spelled different because we are different!
Download Our Free Reports
Download Our Free Reports
FYZICAL® Therapy Services