FYZICAL Cedar Crest - Your best choice for Physical Therapy and Balance in the Lehigh Valley
Whether you are experiencing pain, feeling dizzy or unsteady, or have been sidelined by an injury or surgery, your dedicated team at FYZICAL Cedar Crest is ready to help you feel better - we're committed to improving your quality of life, function, and comfort, allowing you to return to a more active lifestyle. From revitalization to rehabilitation, it's your turn to jump start the healthier lifestyle you deserve. FYZICAL Cedar Crest sets the standard in health and wellness, placing mind/body connections, as well as individualized treatment above all else.
We invite you to connect with us and discover how we can empower your health - it's your choice; chose wisely.
FYZICAL Cedar Crest Pioneers the Neubie® and NeuFit® Method in Lehigh Valley
Revolutionizing physical therapy in Lehigh Valley with cutting-edge technologies.
FYZICAL Cedar Crest, a leader in physical therapy and rehabilitation services, is proud to announce that it has become the first and only location in the Lehigh Valley to utilize the patented, FDA-cleared Neubie device and NeuFit Method in its independent, family-owned practice.
As an innovator, FYZICAL Cedar Crest is always seeking new technologies and techniques to enhance patient care and optimize treatment outcomes.
The Neubie, a breakthrough in rehabilitation and healing, is an advanced electrical stimulation system that enhances neuromuscular re-education and activation. Combined with the NeuFit Method, the Neubie enables patients to regain their strength, mobility, and quality of life more efficiently.
Professional athletes like Saquon Barkley and Mike Tyson also use the Neubie to help restore, achieve, and sustain peak physical performance.
AS SEEN ON:
Here's how we get you feeling great again
We create your plan of care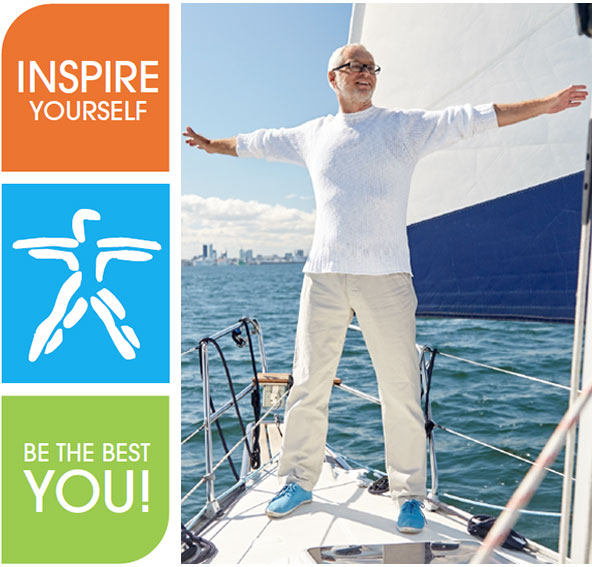 Welcome to FYZICAL Cedar Crest
We're thrilled to open our new state-of-the-art facility in Allentown and extend a very warm welcome to you!
At FYZICAL Cedar Crest, we're not just a "standard" outpatient physical therapy clinic - we're a community dedicated to your well-being and recovery. Our highly skilled, compassionate team is 100% focused on helping you restore your health and improve your wellness so you can get back to living the life you enjoy.
Whether you're recovering from an injury or surgery, seeking pain relief, feeling dizzy or unsteady on your feet, or aiming to enhance your overall physical fitness, we're committed to providing you with personalized care and innovative treatments. Through our proprietary techniques, cutting-edge equipment, and compassionate care, we are dedicated to helping you reclaim your quality of life and achieve your Life Your Life™ goals. You will receive a specific treatment program designed uniquely for you with 1-on-1 care. Together, we'll work towards enhancing your strength, flexibility, balance, and overall well-being.
Your goals are our goals, and we're excited to be a part of your path to achieving optimal wellness.
Take the first step towards reaching your goals and a healthier you by scheduling your initial consultation - come see our facility, speak with our amazing team, and learn more about what make FYZICAL Cedar Crest the right choice for you! We can't wait to be a part of your progress and see you attain remarkable results.
Download Our Free Reports
---
Our Facility
Step into a brand new, state-of-the-art facility that's been thoughtfully designed to provide a serene and motivating atmosphere. From advanced equipment - including the Solo-Step Overhead Track and Harness System in our Balance Center and the Neubie® (NeuFit's patented direct current (DC) electrical stimulation device) - to private examination rooms and soothing surroundings, every element at FYZICAL Cedar Crest has been curated with your wellness journey in mind.
Conveniently located on the 1st floor of the Comprehensive Pain Centers building, our facility is easily accessible from I-78 - meaning, top-quality care is just a short journey away from your home or workplace, making it effortless for you to prioritize your health and recovery.
Parking woes? Not here! We offer ample parking space - including several exclusive spaces just for you - making your visits hassle-free. Plus, our accessible layout ensures that everyone, regardless of mobility, can comfortably access our services.
Choosing the right physical therapy location can make all the difference in your path to recovery and well-being.
Ready to explore our facility and the benefits of FYZICAL Cedar Crest? Contact us at (610) 477-2020 to schedule a tour or an appointment and take the first step toward optimal health!
Are you uncertain that Physical Therapy is the solution to your pain or balance issues?
Setup a Free Phone Consultation with us and find an end to your problem!
Free phone Consultation
Hear what your neighbors have to say. . .
---