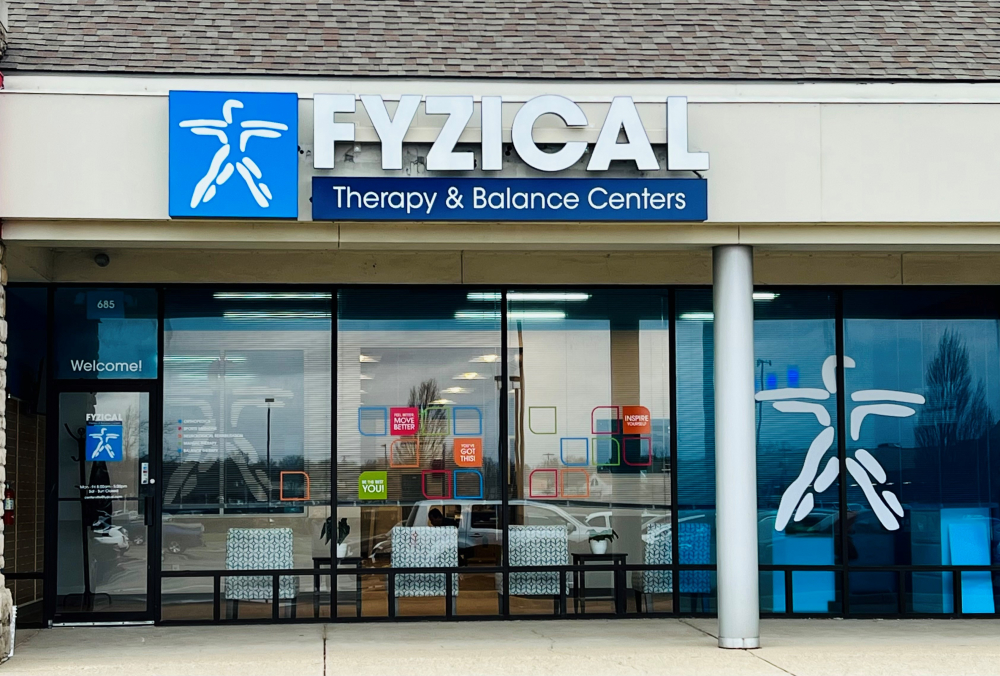 Welcome to Fyzical Centerville
We are excited to announce our Grand Opening on July 11th from 9am to 12 noon!
+++++++++++++++++++++++++++++++++++++++++++++++++++++++++++++++++
Are physical limitations or pain impacting your ability to move, function, and enjoy life?
Do experience vertigo or dizziness most of the time?
If so, it's time to GET FYZICAL!
Fyzical Therapy and Balance Centers of Centerville is unlike any therapy clinic you've been to before.
At FYZICAL Centerville, our highly skilled, compassionate physical therapist is 100% focused on achieving optimal health and wellness for you so you can get back to living the life you enjoy. We have a state-of-the-art strength and cardio equipment for treating orthopedic problems, neurological conditions, sports injuries, balance disorders and any aches or pains you might have.
Unlike other therapy clinics, you will receive a specific program designed uniquely for you. NO 'one program fits all' here. There is NO other you!
Whatever ailment brings you to FYZICAL Centerville, we can help decrease your pain, restore your mobility, and ensure your independence. You may be able to avoid surgery or prescription medications.
Schedule your an appointment now by calling us at 937.938.1104 or click request an appointment above. We are located at 685 Lyons Rd, Washington Township (we are near Planet Fitness). We are open from 9:00 am to 5:00 pm Monday to Friday. We can also schedule same day appointments.
We will help you get better and love your life again. Experience the FYZICAL difference today!
Ask about our Free Fall Risk Assessment!
FYZICAL® Therapy Services