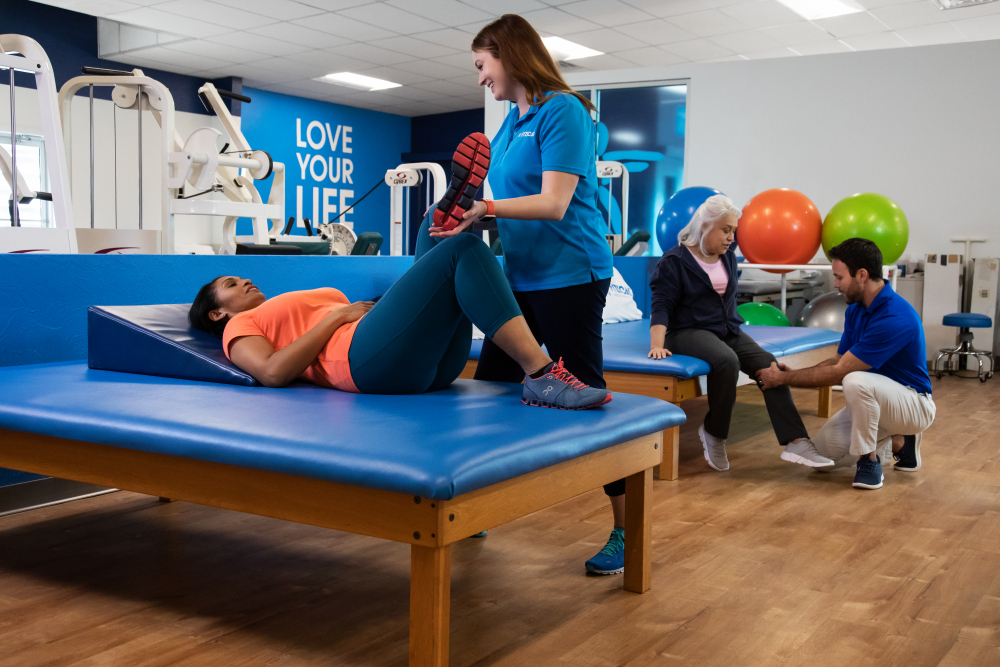 Welcome to FYZICAL Coral Springs
FYZICAL Coral Springs is unlike any therapy clinic you've been to before. At FYZICAL Coral Springs, our highly skilled, compassionate team of physical therapists are 100% focused on achieving optimal health and wellness for you so you can get back to living the life you enjoy.
Unlike other therapy clinics, you will receive a specific program designed uniquely for you. NO 'one program fits all here. There is NO other you!
Our compassionate, highly skilled team is 100% focused on helping you achieve your optimal health and wellness. We are advocates of patient choice and direct access, offering a hands-on, personalized approach to comprehensive patient care. Our therapists have extensive knowledge and experience in:
Neurological Rehabilitation
Balance Therapy
Multiple Sclerosis
Parkinson's
Stroke
Vertigo/Dizziness/BPPV
Traumatic Brain Injury
Headaches/migraines
Concussion Managment
Orthopedics
Sports Medicine
Pain Management
Manual Therapy
Addiction
Eating Disorders
Fitness
Nutrition
Want to learn more about how we can help you Love Your Life?
Send us an email or call today 954-779-4549!
FYZICAL® Therapy Services