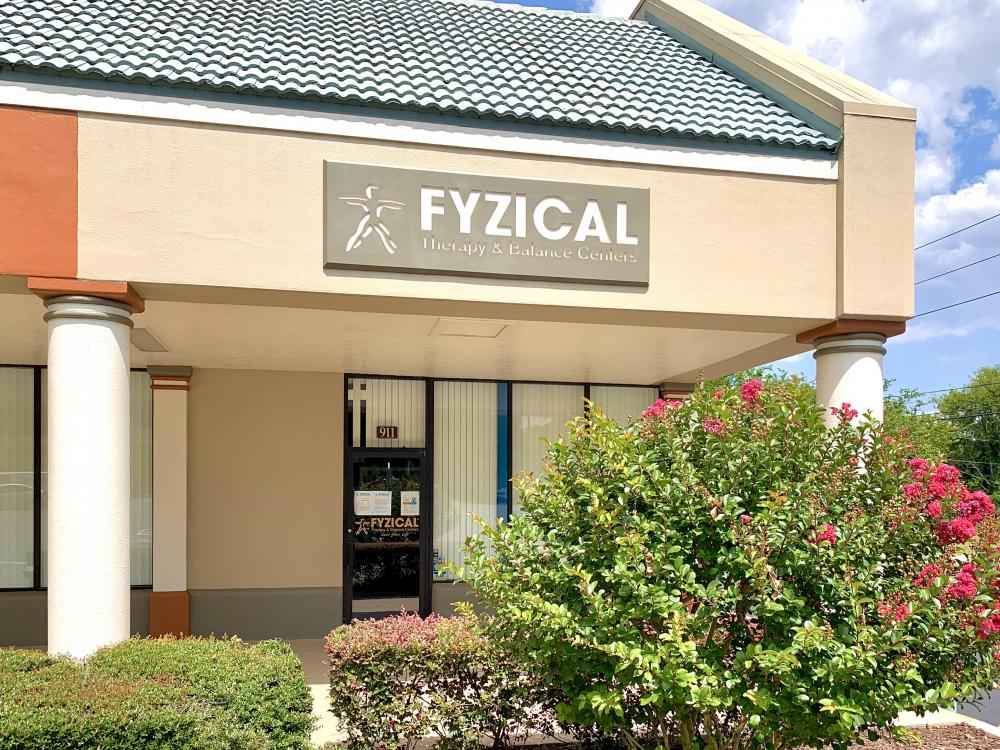 Welcome to FYZICAL Deland
Are physical limitations or pain impacting your ability to move, function and enjoy life?
If so, it's time to GET FYZICAL!
FYZICAL Therapy & Balance Centers is unlike any therapy center you've been to before. At FYZICAL, our highly skilled, compassionate team of physical therapists are 100% focused on achieving optimal health and wellness for you so you can get back to living the life you enjoy. Unlike other therapy centers, you will receive a specific program designed uniquely for you. NO 'one program fits all' here. There is NO other you!
At FYZICAL, not only will we fix what is broken, but through our comprehensive programs you will discover how to achieve the pinnacle of healthy living, expand your boundaries and feel better. At FYZICAL, you will receive hands-on therapy treatments by our friendly, caring health experts during focused and individualized sessions.
It's time to get FYZICAL if:
You're tired of living in pain

You just want to feel better and move better

You need to heal an orthopedic problem or sports injury

You want to overcome a balance disorder or neurological condition

You have been in an auto accident or injured on the job

You want to improve your strength, endurance and physical conditioning

You want to prevent injury
Whatever ailment brings you to FYZICAL, our therapists can help decrease your pain, restore your mobility and ensure your independence! You may be able to avoid surgery or prescription medications!
We are proud to offer remote, video therapy appointment through Telehealth!

Click video to find out more information on Telehealth
Fyzical Therapy and Balance Center of Deland is now offering 10 FREE BODYQ Assessments ($99 value)! We have a signup sheet in the office or call/email today if you'd like to recieve this offer!
What is the BODYQ®
BODYQ® is a first of its kind technology that integrates a body testing tool used to assess movement, function, general health, balance, and performance. BODYQ® combines a dynamic set of measurements with state-of-the-art functional imaging on a user-friendly technology suite allowing easy to read results with full-color graphics. Each client will receive an overall BODYQ® score as well as individual scores for specific areas of health. This allows the FYZICAL® Therapist and trainers to customize improvement plans for your unique goals.
The Benefits of BODYQ®
It allows adults to learn more about their health to take an active role in aging well.

It screens for fall risk which is the largest threat to older adults longevity

It screens for hearing related issues associated with cognitive function.

It gives you a road map to start improving your health today!

It makes the INVISIBLE visible. You may not have known you had a knee problem that would have led to a replacement in the upcoming years.
FYZICAL® Therapy Services