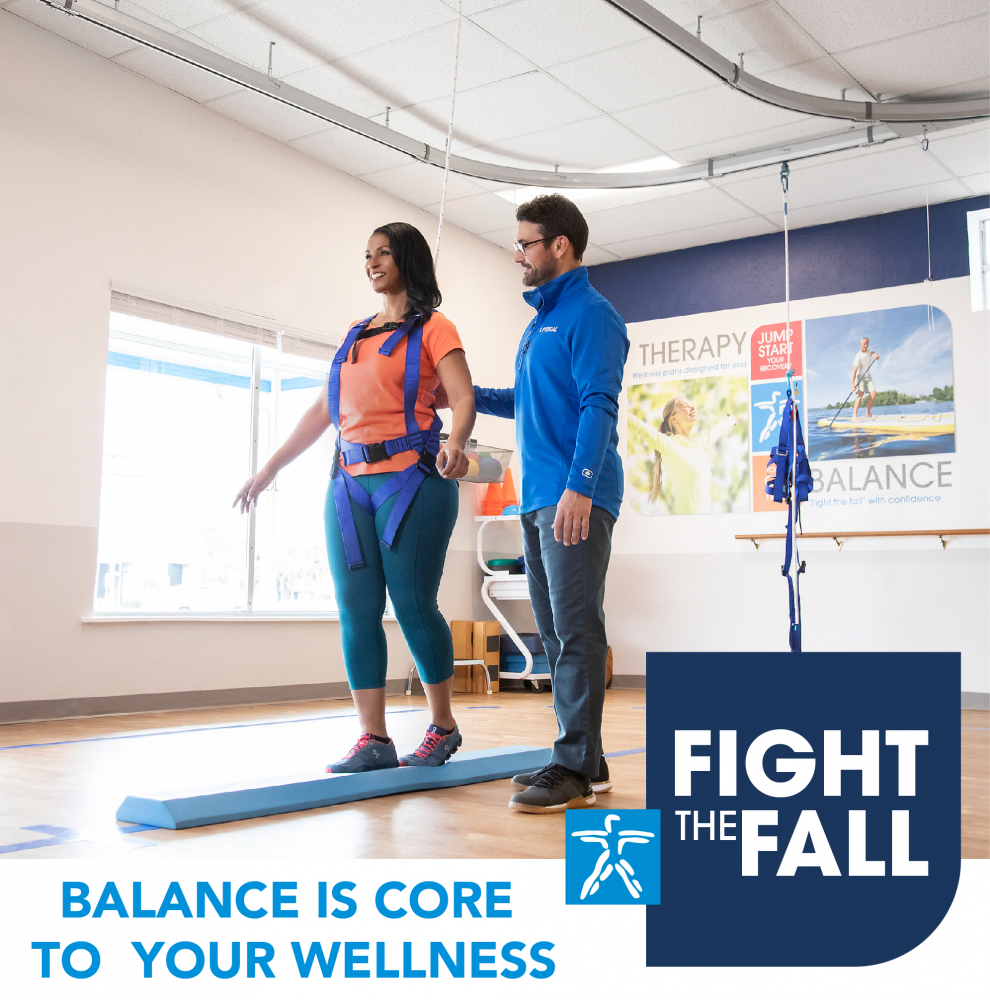 Welcome to FYZICAL Delta
Welcome to FYZICAL Therapy & Balance Centers, a multi-disciplinary adult and pediatric therapy practice with three convenient locations in the Mid-Michigan area.
FYZICAL in Lansing/Delta Township, East Lansing and Dewitt, Michigan are unlike any therapy centers you've been to before. At FYZICAL, our highly skilled, compassionate team of adult and pediatric physical, occupational and speech therapists are 100% focused on achieving optimal health and wellness for you and your family. Unlike other therapy centers, you or your child will receive a specific, individualized program designed around you or your child's goals. NO "one program fits all" here.
At FYZICAL we specialize in:
Adult Care
Pediatric Care
It's time for you to get FYZICAL if:
You're tired of living in pain

You just want to feel better and move better

You've had surgery to repair a condition or injury

You need to heal an orthopedic problem or sports injury

You want to overcome a balance disorder or neurological condition

You want to stop or prevent falls

You want to prevent injury

You want to avoid surgery or pain medication

You have been in an auto accident or injured on the job

You want to improve your strength, endurance and physical conditioning
It's time for your child to get FYZICAL if:
They need sensory integration therapy and/or have Autism

They are delayed in their fine motor skills (handwriting, grasping, pinching, etc)

They are delayed in their gross motor skills (crawling, walking, jumping, etc)

They need assistance with self-help skills (dressing, grooming, etc)

They require adaptive equipment including assistive and augmentative communication devices

They require environmental adaptations

They have difficulty talking or expressing their wants/needs (apraxia and articulation)

They have difficulty feeding, swallowing or other oral motor difficulties

They have difficulty with reading, spelling or literacy

They have a neurologic (Cerebral Palsy), musculoskeletal (torticollis, sports injury) or genetic (Down Syndrome) disorder

They have a sports-related injury
Join in our Mission to PREVENT America From Falling!
We offer Fall Risk Screenings to identify individuals of all ages and conditions who may be at risk of falling.
Did you know one in four Americans aged 65+ falls each year? Or that every 11 seconds an older adult is treated in the ER for a fall, and every 19 minutes an older adult dies from a fall!!?? Although falls are the leading cause of fatal injury among older adults, they are PREVENTABLE! Want to know if you are at risk? It's easy…simply answer the questions below:
Have you fallen in the past year?

Do you have a fear of falling?

Do you experience dizziness or imbalance?

Do you have a difficult time walking in the dark?

Do you have difficulty hearing or seeing?

Do you have osteoporosis, arthritis or joint pain?

Do you take bone and/or joint supplements?

Do you lose your balance when stepping up/down curbs, stairs or steps?
If you answered YES to any of these questions or are concerned about your risk of falling, call us today at 517-323-0593 to schedule your free formal fall risk assessment. In less than 10 minutes, our balance experts will be able to identify your individual problem area(s) and assist to develop a plan with you and your doctor to help our mission to stop America from falling.
Download Our Free Reports
FYZICAL® Therapy Services