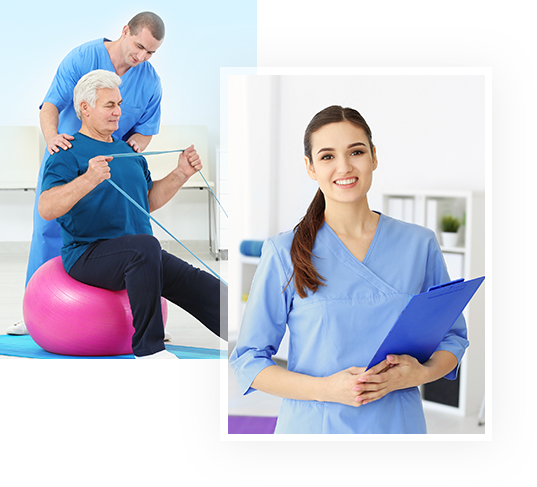 Welcome to FYZICAL Garfield Ridge
We have been in the neighborhood for more than three decades and we are still going strong!

Relieving Pain, Restoring Function

FYZICAL Therapy and Balance Center - Chicago, formerly Sportho Physical and Aquatic Therapy, Ltd. has joined privately owned, independent, physical therapy centers throughout the country to continue with providing our particular method of physical therapy. We have seen how our friends (yes, our patients are our friends) have been having increasing difficulty with balance and falls and we recognize a need to treat those problems. We did not change our DNA, and we will continue with our specialization in one-on-one, aggressive, Physical Therapy treatment of orthopedic injuries.

We are one of less than a dozen clinics in the entire Chicago area with a dedicated indoor Aquatic Therapy facility. Ease and speed of recovery are maximized through exercise in the water, which can address such difficulties as ligament reconstruction or total knee (and other knee surgeries), herniated discs from cervical to lumbar, ankle sprains and injuries to the shoulder to name just a few.

FYZICAL Therapy and Balance Center - Chicago offers treatment of soft tissue injures through use of the ASTYM system. More information can be found on this remarkable treatment by visiting www.astym.com.

We are certified to perform Functional Capacity Evaluations by WorkWell Systems, Inc. and Job Function Descriptions, Job Testing (post offer and return to work), Job Matching and FCA's by DSI Work Solutions, Inc.

Our state-of-the-art clinic can be easily reached by public transportation and by major highways. We are blocks from I-55, as well mere feet away from regular public bus stops.

FYZICAL Therapy and Balance Centers- Chicago formerly Sportho Physical and Aquatic Therapy, Ltd celebrated their 35th year of serving the Chicagoland community on May 1, 2018. Sportho was founded in 1983 by Daniel J. O'Connor. Mr. O'Connor received his Physical Therapy degree from the University of Illinois-Chicago Medical Center. Read More

If you're looking to make the right choice for your rehabilitation, please see our "Why FYZICAL?" section, and we think you'll be persuaded to let us assist in your recovery. We are waiting to answer any question you may have. Call us today!
Click here to Book an In-Person Appointment
FYZICAL® Therapy Services