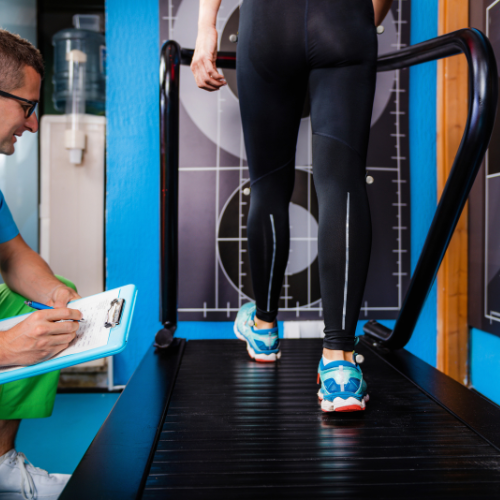 Problems with your feet can affect your whole body, from your hips to your legs and even your neck. Restore your health and find relief with physical therapy offered by Fyzical Therapy and Balance Center of Lanham, Maryland.
What are the common causes of foot pain?
You may not think much about your feet until you experience pain. And when you do, it's important to identify what contributed to the pain and get proper treatment.
Foot pain often results from:
Overuse
Poor posture
Wearing the wrong shoes
An injury
What foot conditions can physical therapy help?
A foot condition can limit mobility and make it challenging to perform everyday activities. Here at Fyzical Therapy and Balance of Lanham, we strive to get you back to what you love doing with maximal comfort and minimal pain.
Physical therapy can benefit you if you have:
Plantar fasciitis
Achilles tendonitis
A sprained ankle
Collapsed arches
General foot pain
Arthritis of the foot or ankle
A sport injury
Foot pain after surgery
What happens in physical therapy at Fyzical Therapy and Balance Center?
Our dedicated team of physical therapists will assess your foot's function and provide exercises for better flexibility, range of motion, and strength.
While every treatment plan created is unique to the person, your physical therapist can offer guidance on how to improve your posture when running, walking, or sitting, how to get custom-made orthotics, and when to use heat or cold therapy.
Take the next step and begin physical therapy for your foot pain

Get started off on the "right foot" with your foot care. Begin your treatment at Fyzical Therapy and Balance Center of Lanham, Maryland by calling 301-220-2316 or filling out this form.