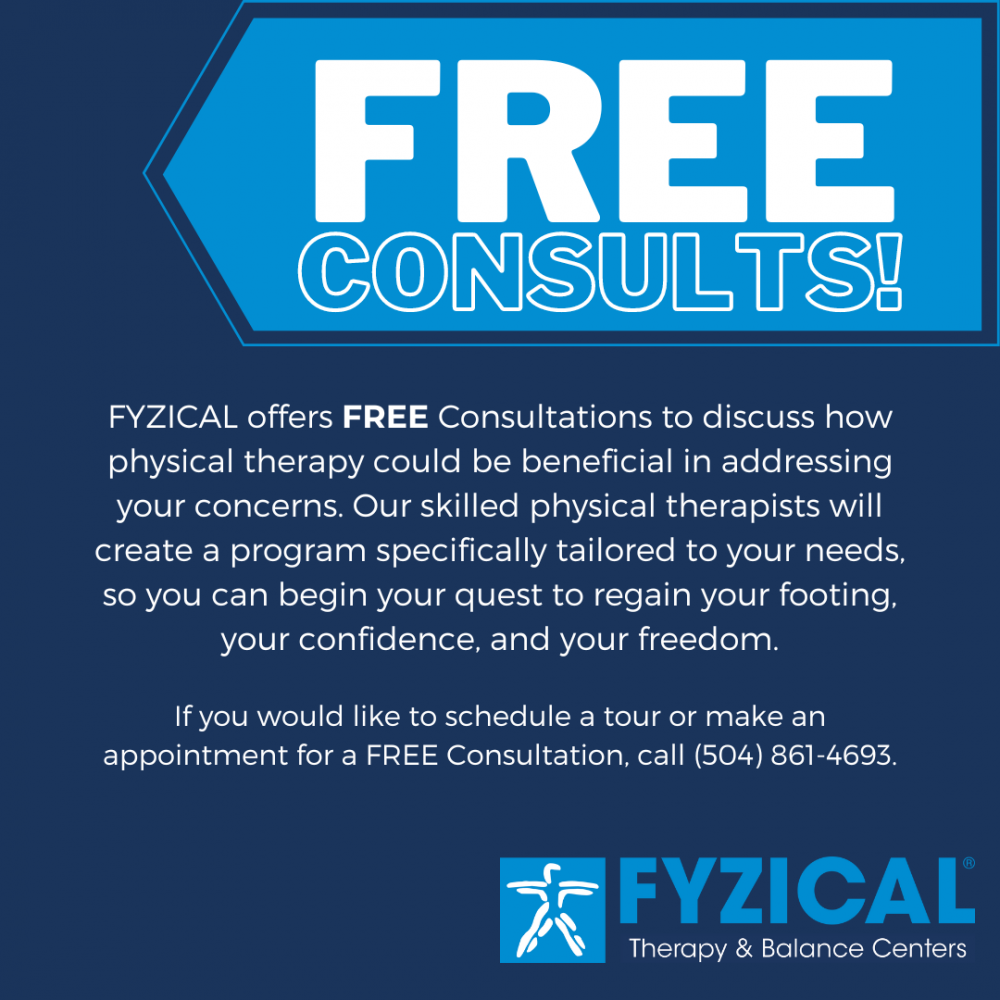 Welcome to FYZICAL Metairie
Metairie's leading provider of physical therapy, rehabilitation, and wellness services.
Whatever ailment brings you to FYZICAL Metairie, our highly skilled, compassionate team of physical therapists can help decrease your pain, restore your mobility and ensure your independence – without surgery or prescription medications!
If you've been in a state of chronic pain, experienced a recent injury or suffer from dizziness, vertigo or balance issues, you've come to the right place. Unlike other therapy clinics, you will receive a specific program designed uniquely for you. NO 'one program fits all' here. There is NO other you!
FYZICAL Therapy and Balance Centers Metairie is an evidence-based physical therapy practice with an emphasis in vestibular balance therapy, fall prevention, and a variety of other orthopedic programs.
All of us at FYZICAL Therapy and Balance Centers Metairie are passionate about healing patients, but our primary goal is prevention. We are part of a movement to lead the charge to transform healthcare from one of "sick care" to "well care" by providing services focused on quality outcomes, total well-being, and prevention.
FYZICAL® Therapy Services