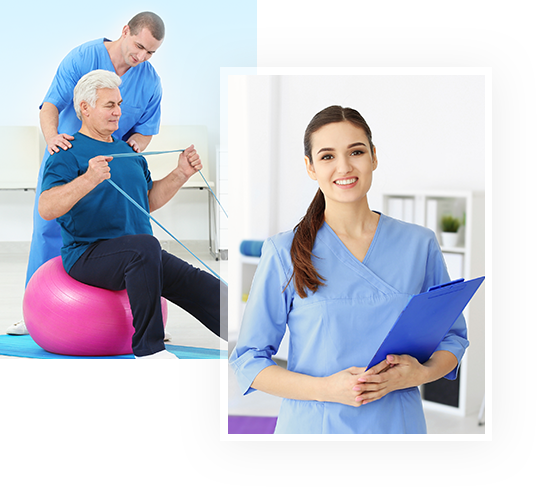 Welcome to FYZICAL Molalla
We are a highly skilled and experienced team working closely with physicians to maximize the patient's ability to heal, move and return to an active, pain-free lifestyle. We are a caring and friendly team working together to meet each patient's needs.
Our common goal at Fyzical Therapy & Balance Centers is to work as a team to ease your pain and get you back to an active life. We do this in an environment that is friendly and fun, using state-of-the-art equipment and the most up-to-date therapy techniques available. We are constantly striving to provide the best care for our patients. Being of service to others and seeing our patients out in the community accomplishing their goals and enjoying life is very rewarding to us.
Ensuring Your Health During Flu Season:
FYZICAL Therapy & Balance Centers is a safe haven during the flu season. We do this with daily deep cleaning, wiping down furniture and equipment with disinfectant after each use, and requiring medical level hand washing. Employees are not allowed to be at the office when sick. Think of our clinics as a safe escape during the flu season.
FYZICAL® Therapy Services