Our Story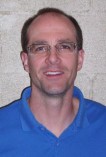 "Fifteen years ago my wife Christie and I began planning to move back to the Lexington, SC area to be closer to our families. Frustrated with the recent trends in healthcare in my chosen field of physical therapy and Christie's of nursing, we opted for the private practice outpatient setting. This enabled us to have more control over the quality of care and services in which we provide for our patients.
We have spent over 25 years now in Physical Therapy pursuing experiences in a wide array of practice settings and continuing education to develop a well rounded knowledge and skill base to better serve patients as a clinician. We wanted to foster the development of a close relationship with a fitness facility, as we feel this not only facilitates a patient's recovery of physical ailments, but also encourages healthy lifestyle changes.
We have been blessed to have a like-minded staff, which truly makes our team special. A few years ago, again concerned about Healthcare changes we began searching for a larger group to partner with. In 2017 we found FYZICAL, and bought into this new upstart P.T. franchise. Through the years, first as HealthQuest and now as a member of the FYZICAL family, we have demonstrated steady growth and developed an outstanding reputation in the Lexington community. Our commitment to provide one-on-one care expedites the recovery process which in turn proves more economical for the patient. The take home message is that, 'We provide a higher quality of care for less cost to our patients!'"
Respectfully,
Bob Carpenter PT, ATC-L, CSCS, CEAS & Christie Carpenter RN
What is FYZICAL?
Our Holistic Approach
FYZICAL Old Cherokee offers a holistic approach which allows our therapists to evaluate your whole body and uncover the root cause of your health challenges. This therapy style helps us get our patients back to doing the activities they love. One of the ways we evaluate your holistic health is through an integrated testing program, which can detect problem areas early to prevent injury - or even surgery - down the road. Our physical therapists use this information to create a custom action plan for you to safely improve strength, flexibility, balance, and overall well-being. A holistic therapy approach fully promotes wellness and healing to the individual needs of each patient by rehabilitating the whole body, mind, and spirit. Through our holistic approach, we will find avenues to make you feel better, live better, and move better.
Our Facility
FYZICAL Old Cherokee is complete with state-of-the-art strength and cardio equipment for treating orthopedic problems, neurological conditions, sports injuries, balance disorders and any aches or pains you might have.
Having such top-notch equipment enables our therapists to design the most advanced, effective rehabilitation programs anywhere. You'll feel right at home in our clean, inviting facility, with staff members who are ready and willing to help you at all times. Experience the FYZICAL difference today.