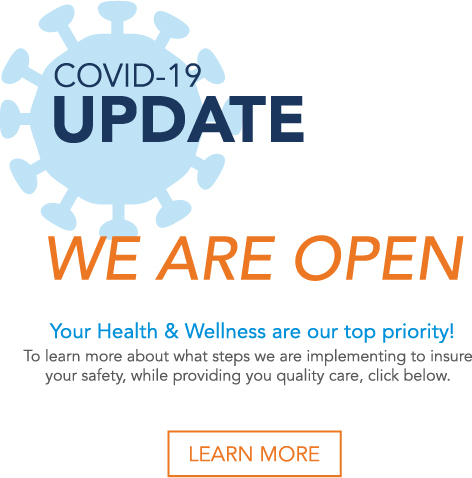 Welcome to FYZICAL - San Francisco
Introducing Online Video Appointments
Our team here at FYZICAL – San Francisco sends you our best wishes for good health as we all continue to follow the guidelines provided by the State of California and the City and County of San Francisco to lessen the impact of COVID-19 in the Bay Area and beyond.

The clinic has remained open for patient visits with enhanced hygiene protocols. And to provide our loyal patients with an additional service, we are pleased to be offering online video appointments. Under the practice referred to as "telehealth," these private, one-to-one, virtual appointments are an excellent opportunity to engage with a therapist regarding your physical therapy self-care.

Telehealth appointments are particularly helpful to direct and review your home exercises, assess your posture and workstation set-up, or advise on your outdoor exercise activities.

All you need is the Zoom app downloaded onto a smartphone, tablet, or computer equipped with a camera and audio. Simply telephone the clinic at 415-664-6492, request to make a telehealth appointment, and provide your email address.

As an accommodation to our patients, should your insurance not cover a telehealth appointment, we will provide this service for your usual co-payment amount. We sincerely hope that our telehealth service will provide you with additional support.
Where We Began...
FYZICAL Therapy and Balance Centers – San Francisco was born out of West Portal Physical Therapy & Wellness Center (WPPT), which was founded in 1992 with the goal of providing patients with results-oriented physical therapy in a professional and caring environment.
In 2019, as part of a continuous effort to expand services to our patients, WPPT moved under the national umbrella of FYZICAL Therapy and Balance Centers and relocated to our newly designed clinic on Twin Peaks, just up the block from the landmark Mollie Stone's Market.
Let us assure you that our quality of care, the ownership and management of our clinic, and staffing remain the same. And we continue to offer a semi-private, by-appointment Fitness Training Program with a personal trainer. Our new space offers four, private treatment rooms and an airy gym with 12-foot ceilings for our rehabilitation, balance, and fitness programs.
At FYZICAL- San Francisco, our experienced, skillful, and compassionate therapists and personal trainers are 100% focused on achieving your optimal health and wellness goals so you can get back to living the life you enjoy. We look forward to seeing you soon and providing you with the personal attention you deserve.
It's time to get FYZICAL if:
You're tired of living in pain
You just want to feel better and move better
You need to heal an orthopedic problem or sports injury
You want to overcome a balance disorder or neurological condition
You have been in an auto accident or injured on the job
You want to improve your strength, endurance, and physical conditioning
You want to prevent injury
Whatever condition brings you to FYZICAL - San Francisco, our therapists and personal trainers will strive to decrease your pain, restore your mobility, and promote your independence. You may even to be able to avoid surgery or prescription medications!
FYZICAL® Therapy Services