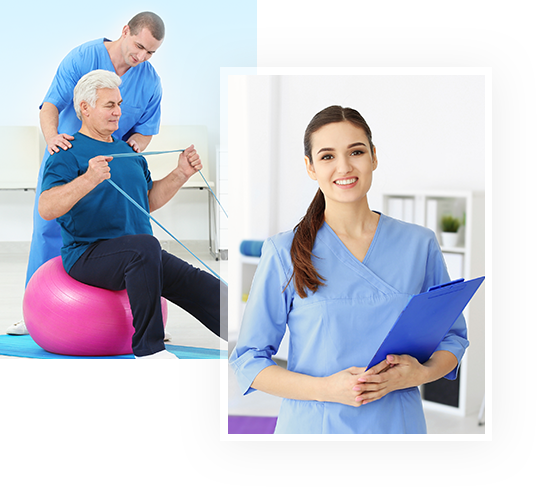 Response to COVID-19
We are considered Essential Health Care. If you need help regaining balance or strength, we are here to help you.
Our staff is taking extra precautions to stay safe and keep our patients safe - such as, but not limited to:
Wiping down counters, chairs, door handles, quite often and in between shifts of patients seen.
We are still wearing masks and following hospital and medical facility standards.
We eliminated excess chairs in the waiting room during this time and spaced them apart.
We have eliminated non-essential visitors to our waiting area.
We are not allowing patients to be seen that have had flu-like symptoms.
Please stay safe and notify our staff if you have had flu-like symptoms.
Welcome to FYZICAL Sequim
With clinics located in both Sequim and Port Townsend, our highly skilled, compassionate team of physical therapists are 100% focused on achieving optimal health and wellness for you so you can get back to living the life you enjoy.
What to expect at your first visit:
Please arrive for your first visit 15 minutes before your scheduled appointment time. Upon your arrival, you will be asked to complete a few forms. While we have limited the paperwork as much as possible, this process usually takes at least 10-15 minutes.
The receptionist will ask also you for the following:
Your Insurance Card(s)
​The Referral or Prescription
​Any Co-Pay
​L & I Claim Number (if applicable)
Once the paperwork is complete, you will be greeted by your physical therapist and taken to a private examination room. You should expect to begin each visit without a significant delay. Your initial evaluation will consist of an interview and physical examination. Appointments typically last 40-60 minutes. Please wear comfortable clothes and shoes.
FYZICAL® Therapy Services